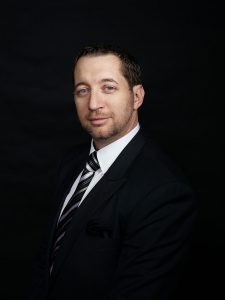 Education:
Bachelor of Arts, Legal Studies – University of California, Berkeley
Juris Doctorate – University of California, Los Angeles School of Law
Member – State Bar of California
Contact:
His Experience:
Over the past 8 years Mr. Ferreira has personally taken over 250 cases to verdict in front of a Judge at the Office of Administrative Hearings. He has also litigated, settled, or cause to be dismissed approximately 1,000 cases in that time.
This is all we do.
As for as automotive experience is concerned, Mr. Ferreira is a seasoned veteran from complete engine rebuilds to welding roll cages, performing restoration work on muscle cars, R&R work, and diagnosing modern computerized vehicles. Diagnostic theory is also one of his specialties, understanding this is the difference between a winning and losing case.
He has seen the industry become more specialized over the years and has kept up with new technologies. You always need to be one step ahead of the Bureau of Automotive Repair.
Education:
After completing his studies at Berkeley, earning a Bachelor of Arts degree in Legal Studies, with a special focus on Philosophy, Mr. Ferreira attended the University of California, Los Angeles School of Law.
At UCLA, Mr. Ferreira concentrated in business law and litigation, placing special emphasis to study administrative law, business law, and business associations.
Why Automotive Defense Law?
Mr. Ferreira felt this area of law, above all else, was the area where he could help a sect of the community that had not been represented before. Mr. Ferreira felt his knowledge in the automotive arena would help explain to judges and juries why the Bureau of Automotive Repair was misrepresenting the industry to discipline a license or prosecute a technician without merit. Mr. Ferreira decided to fight for those who were underrepresented and persecuted. He will continue this fight until the day he dies.