Santa Monica, CA – November 15, 2015. Automotive Defense Specialists, a California law firm with top attorneys defending against Bureau of Automotive Repair citations, is proud to announce an informational alert on its blog on controversy surrounding citations on the use of the BAR97 machines vs. the newer OIS machines. "BAR," of course, stands for California's Bureau of Automotive Repair. "OIS" stands for On-board Diagnostic Inspection System and is a newer generation of SMOG check technology.
"California's SMOG check system is increasingly complicated,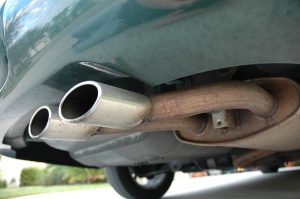 especially the state's STAR program," explained William Ferreira of the Specialized Law Firm of Automotive Defense Specialists. "We are posting an alert to our blog on this issue to raise awareness among SMOG check station owners, and especially participants in the STAR Program who may have received an official citation."
To read the blog post, please visit our automotive defense page.   Persons or businesses that have received any type of official notification from the Bureau of Automotive Repair are urged to reach out for a consultation with the firm's attorneys as each situation is unique and requires professional analysis.
Citations from the Bureau of Automotive Repair on BAR97 vs. OIS Machine Usage
California's Bureau of Automotive Repair is the government agency charged with administering and enforcing the state's SMOG check and STAR programs. The agency may send official letters through the mail, often called 'citations' or 'accusations,' when a SMOG check or STAR Program station is being accused of a possible violation. One type of violation is the alleged use of the BAR97 machine technology when allegedly the OIS technology was supposed to have been used. Despite the existence of an informal appeals process, station owners are urged to reach out to an attorney specializing in Bureau of Automotive Repair issues as even informal appeals can be counterintuitive to the average citizen.
About Automotive Repair Specialists
Automotive Repair Specialists is a top law firm representing auto repair facilities, SMOG check stations, and technicians in every facet of their legal needs including accusations from the Bureau of Auto Repair. The company offers free phone consultations to auto shops, mechanics, technicians and others who are facing disciplinary actions from the California Bureau of Automotive Repair.
Web. https://automotivedefense.com/
Tel. (415) 392-2886