Whether or not you're in the good graces of the Bureau of Automotive Repair, it's always a good idea to remain up-to-date so you can intelligently help your customers understand California's complex SMOG regulation requirements.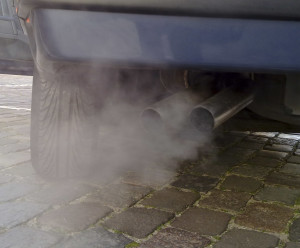 One of the more common confusions is the difference between a regular SMOG check station and a STAR smog station. You might explain it to a customer like this:
A regular SMOG station is a less strenuous test, and there are many more SMOG check stations across the state.
A "test only" station means just that – it can only perform the tests, and not conduct any repairs.
A STAR smog station is a participant in the Bureau of Automotive Repair's STAR program and is a more strenuous testing station. Of which there are two types:

STAR Test Only Centers – which, not surprisingly, can only do the tests.
STAR Test & Repair Centers – which can do both the test and the repairs.
When a consumer receives his or her notice of renewal from the DMV, they are notified as to what type of test they need. They don't, of course, have any choice in the matter.  That can be frustrating to the consumer, and they can vent at you – the SMOG / STAR station owner or technician. Even though you don't control the Bureau of Automotive repair and the regulations, they can "take it out on you" when they're frustrated. Just stay calm and explain to them, calmly, how the program works and that you – like them – are just a California citizen. You don't make the legal and regulatory environment: you just live in it.
Bureau of Automotive Repair: Three Types of Vehicles for SMOG checks
Which cars fall under which tests? Well the Bureau of Automotive Repair doesn't explain this in great detail, but basically it is thought –
Gross polluters (cars which really failed a previous test) – often get a STAR test requirement.
High Emitter Profile vehicles – certain types of cars which tend to be bad in terms of pollution.
Random – just a random sample of vehicles.
It doesn't really matter to the consumer. They have to do what they have to do. And you have to do what you have to do: test their vehicle in accordance with California's tough SMOG law. If, for whatever reason, you receive a citation or letter from the Bureau of Automotive Repair, please contact our Bureau of Automotive defense attorneys. Just as you are an expert in SMOG checks, we are focused on working with the regulatory and statutory requirements of the Bureau of Automotive Repair. Call us for a free consultation, today.