For Angelenos working in a climate-controlled store or office, the weather may have minimal impact on their performance. But if you're a SMOG technician, working in an auto testing and repair shop can get uncomfortable during summer.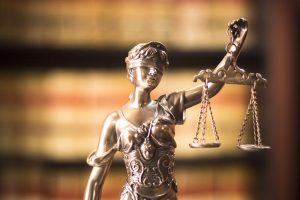 Even with the fans running, a technician will feel it. There is no "day off due to hot weather" either. Sometimes a garage can be twenty degrees hotter than the outside!
Smart auto shop owners know technicians can lose focus in hot weather. They can make costly SMOG testing errors if they need to be adequately hydrated and cool. A loss of focus could turn into mistakes that result in liability for the shop later. It makes good business sense to provide cooling strategies to keep staff at the top of their game. Tire Review offers tips to help keep auto shops and technicians more relaxed on hot days (https://www.tirereview.com/tips-to-keep-your-shop-garage-cool-in-the-summer-heat/).
Fortunately, auto repair techs are a hearty bunch. A STAR-certified garage is full of professionals motivated to do their best in all conditions. They understand sweltering days come with the territory.
STAR Testing Stations are Frequently Tested Themselves.  SMOG shop owners understand the expectations of a STAR-certified shop. The standards for a STAR-certified test-and-repair shop are high because they do specialized work. Only STAR stations can inspect and repair gross-polluting vehicles. Here are the other services a STAR station offers: https://www.bar.ca.gov/star/faq. Since standards are specific, the Bureau of Auto Repair gives each station a STAR Report Card (https://www.bar.ca.gov/star/report/). STAR shops score for test deviations, ASM, Incorrect Gear Selection, and SVFR are updated monthly. The Follow-up Pass Rate (FPR) is updated in January and July. The Bureau of Auto Repair evaluates each of these scores. Areas of concern can lower scores and over time possibly result in a STAR invalidation (https://automotivedefense.com/about/services/bureau-of-automotive-repair-star-invalidation-cases/).
One critical best practice for any smog testing shop is to watch their testing reports and pinpoint low scores before the Bureau does.
When the Bureau of Auto Repair is Full of Hot Air, Contact a STAR License Attorney
A STAR license is the ticket to success for any smog shop owner; without it, a business could extinguish quickly. And the Bureau of Automotive Repair is known for paying extra attention to STAR-certified smog shops. Unfortunately, such scrutiny can result in a misunderstanding. As mentioned, test scores can alert the BAR and trigger a STAR suspension letter (formerly called a STAR invalidation). There is another reason for a Bureau of Auto Repair investigation, and that's a customer complaint.
Customers can file a consumer complaint with the BAR for:
Auto repairs and services
Smog Check inspections
Tire repairs or installation
Repairs performed by a tow company or storage lot
Extended warranty or service contract disputes involving automotive repairs performed by a new or used car dealership
Unlicensed and fraudulent activity
For example, if a customer believes there's been an overcharge or the car isn't performing as expected, the Bureau of Auto Repair must investigate. There may be little evidence of the accusation, but if the BAR finds anything, a STAR certification could be in peril.
Don't try and solve this problem on your own. Defending against the Bureau of Auto Repair alone can take up precious work hours and could bring even worse results. If you dispute with the Bureau of Automotive Repair, contact a STAR license attorney (https://automotivedefense.com/contact/) to take action on your behalf!