We know how chaotic an active SMOG testing and repair shop can be. SMOG technicians work through the day's cars while customers tap their feet and stare at their phones.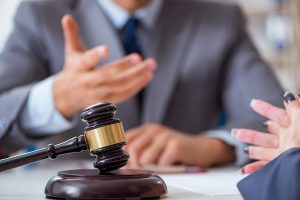 Technicians go on lunch breaks, customers get impatient, and the garage is uncomfortable on hot days. The goal is to make customers happy while getting the work done professionally. There is much to juggle.
Then there is the all-important paperwork such as confirming customer proof of registration, smog test paperwork, agreements for auto repairs, and final approvals. Keep it organized, get the signatures, and file every piece to meet compliance standards. We know SMOG shop owners take this very seriously.
In addition, there are piles of bills and invoices a shop owner must filter through daily. It's no wonder a SMOG citation letter can get buried in the mix! Priorities, priorities, yes, there are plenty, and we respect the hustle. Still, do not allow a SMOG accusation letter to sit on the side. Even if it's a minor violation from the Bureau of Automotive Repair, everyone should know how to appeal.
Don't get Schooled; appeal that SMOG Citation!
That little citation letter is a significant cost to an auto repair shop. Not only are there possible fines, but as of July 1, 2023, Automotive Repair Dealers, or ARDs, must undergo eight hours of remedial training by the BAR for "minor violations" (https://www.bar.ca.gov/citation). Think about it, how much work does an auto repair shop owner do in one day? Giving up eight hours can result in an enormous pile of work later. In addition, that "minor infraction" is now on a shop record. A few more citation letters and the shop could be in financial jeopardy.
The word "remedial" means to correct, reform, or re-educate. It implies someone is lacking in their skills. That is demoralizing to a hard-working shop owner or technician. It's as if they are being sent off to continuation school. It doesn't matter how swamped a shop owner is or how inconsequential they think the charges are. They need to know how to appeal an accusation letter from the Bureau of Automotive Repair.
Does "Legal Appeal" Sound Intimidating?
When people think of a legal appeal, they might think of how the state of California "appeals" to the U.S. Supreme Court. To those outside the legal system, it can conjure images of hours in a courthouse and complicated arguments. Who has time for that? Maybe an Auto Repair Dealer just "take their lumps" and go through the remedial training. But remember, that requires time too. And it also means the accusation sticks. If an ARD disagrees with a violation letter, no matter how small they believe the charges to be, it's best to take action. That means contacting (https://automotivedefense.com/contact/) one of the best attorneys to help defend against the Bureau of Auto Repair.
As a legal team strictly focused on defending smog repair and shops from the Bureau of Automotive Repair, we know it's a good use of time to appeal a citation letter. We'll handle the legal issues and do our best to keep the process from consuming too much of a shop owner's time.