Automotive Defense Specialists, a California law firm with top attorneys defending against Bureau of Automotive Repair actions, is proud to announce the publication of a short but informative article on how to deal with a Bureau of Automotive Repair letter. The law firm represents auto body shops, repair shops, SMOG stations, and SMOG check technicians in actions initiated by the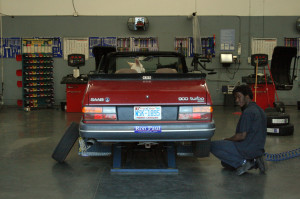 Bureau of Automotive Repair.
"Nowadays, few institutions other than the corporations sending bills and government agencies use the physical mail," explained William Ferreira of the Specialized Law Firm of Automotive Defense Specialists. "The receipt of a letter from the Bureau of Automotive Repair can be very troublesome to a SMOG check station, or anyone participating in California's STAR program. Action must be taken to preserve one's rights. Our blog post helps interested parties think about what to do, first."
To read the blog post, please visit our automotive defense blog page on the website.  There, interested parties can also learn about the law firm and its services in defense of any auto technician shop or SMOG check station finding itself in possible trouble with the Bureau of Automotive Repair.
The Bureau of Automotive Repair ant California's SMOG Check and STAR Programs
California's Bureau of Automotive Repair is the government agency charged with administering and enforcing the state's SMOG check and STAR programs. The agency regulates the automotive industry in charge of anti-pollution efforts in the state of California, as well as the auto repair industry. Some SMOG stations allegedly fail to perform tests in the correct manner, and some are even subject to undercover BAR cars conducting so-called 'sting' operations. In those cases, the company will often first learn of its troubles by receiving an official letter or notification from the Bureau of Automotive Repair. At that point, reaching out to an attorney specializing in Bureau of Automotive Repair can be advantageous. One can learn more, for example, about William Ferreira, Esq.,
About Automotive Repair Specialists
Automotive Repair Specialists is a top law firm representing auto repair facilities, SMOG check stations, and technicians in every facet of their legal needs including accusations from the Bureau of Auto Repair. The company offers free phone consultations to auto shops, mechanics, technicians and others who are facing disciplinary actions from the California Bureau of Automotive Repair.
Web. https://automotivedefense.com/
Tel. (415) 392-2886