As someone who operates in California' SMOG check industry, we're sure you've heard and seen it all. As the state with the dirtiest air in the USA, California has some of the strictest emission standards and that requires California drivers to get their cars "smogged" every couple of years.  Many consumers do not understand that the state is divided into three basic SMOG check areas. If they move from one to the other, the requirements of their SMOG check change.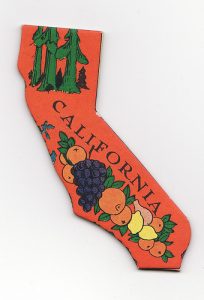 You are the operator, of course, know this. But sometimes the customers can get very "hot under the collar" as they don't understand the three areas and SMOG check issues. Here they are:
Enhanced Areas.  You can view a nifty map from the Bureau of Automotive repair, here. Basically all of the Los Angeles metro area and most of the San Francisco Bay Area,. plus the central valley are under this jurisdiction. This is the strictest SMOG check requirements. These vehicles are required to be checked every other year, and must go to a STAR station.  In order to measure NOx emissions, specified model-year vehicles in Enhanced Area are subject to an ASM (Acceleration Simulation Mode) emissions test. Source: http://bit.ly/1KnR8Ig
Basic Area. These areas are less polluted, and are largely the rural areas (outside of the Central Valley). Still cars must be checked every two years.  Cars in this area must receive a TSI (Two Speed Idle) Smog check.
Change of Ownership Areas. These are the least populated areas of the state, and a SMOG check is required only when a change of ownership results.
So there you have it. The basic SMOG Check program areas. You can explain this to your customers who have just moved from one to the other and are confused (and often frustrated). And – of course – if you are having issues with the BAR on your own SMOG / STAR certification or licensing, you can contact us for a consultation. Every case is different, so we advise you to speak with us one-on-one for any issues.