We keep a close eye on the Bureau of Automotive Repair as keen attorneys helping clients in actions vis-a-vis the Bureau. If you are a SMOG check station and/or participant in California's STAR program, and you have any sort of issue with the Bureau, please feel free to reach out to us. Just call us, or use the contact information on this website to reach out for a consultation.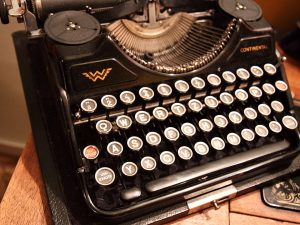 On our blog, we like to share some issues or ideas that the average station owner or technician may be too busy to be aware of. For example, there are there are the newsletters put out by the Bureau of Automotive Repair. Who knew? They make for some very lively reading – well, sort of – and you might be curious to see how this government agency is active. You may receive a letter or accusation from the Bureau. That's pretty serious.
The newsletter, in contrast, is just informative and worth reading. So, for example, let's take a look at the November, 2015, 'Automotive Repair and Smog Check News.'
Highlights from the Official Bureau of Automotive Repair Newsletter
Here are some highlights. First, the newsletter starts with a discussion of "California's SMOG Team."
It has a shout out to you, the Station owners and technicians:
Last, but certainly not least, the automotive repair
industry is on the front line in the war on smog. Each
time a vehicle fails a mandated Smog Check, skilled
technicians must diagnose and make repairs to ensure
the vehicle is in compliance. Technicians must stay
current on all makes and models as well as all Smog
Check Program requirements and equipment. The
experience and professionalism of California's licensed
Smog Check professionals has been, and will continue
to be, vitally important to reduce tailpipe emissions and
repair polluting vehicles.
Secondly, it expains that if you have a question on the Bureau of Automotive Repair On-Board Diagnostic Inspection System (BAR-OIS) or SMOG checks, you can contract the Bureau Industry Help desk at 866-860-8509 or via email to [email protected]. Third, it has a section on 'regulations update.' Among the more interesting things here is a notice that the 'Disciplinary Guidelines' are being updated. This section states:
BAR is moving forward with a regulation to update
its Disciplinary Guidelines. The guidelines, which are
statutorily mandated to be adopted in regulation, are
intended for those involved in and affected by the
disciplinary process, including registrants, licensees, and
the general public. They are used in the administrative
process to promote consistent and appropriate
penalties when imposing disciplinary actions.
The proposed changes to the Disciplinary Guidelines
are necessary to address legislative and regulatory
changes that have occurred since their last revision
in May 1997. The guidelines will also be updated to
ensure consistent use of titles and terms, to remove
outdated and unnecessary terms and conditions of
probation, to adopt a new probationary registration
process, and to clarify BAR's enforcement authority in
light of the licensing restructure implemented in 2012
You can read the bulletin in full, here. If you've received a letter from the Bureau of Automotive Repair, citation, accusation or other form of correspondence, please reach out to us immediately for a free consultation.