Santa Barbara, California – July 30, 2016. Automotive Defense Specialists, a California law firm of attorneys defending against Bureau of Automotive Repair citations, accusations, and letters, is proud to announce that it has updated its informational page on Bureau of Automotive Repair citations to be used by the general public.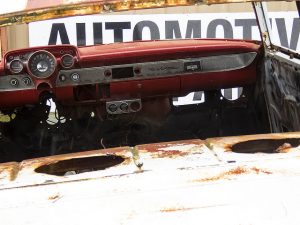 The Bureau of Automotive Repair often sends out 'citations' by mail due to an alleged infraction by a SMOG check station, participant in the state's STAR program, or an individual SMOG technician.
"Many technicians and station owners struggle even to understand the obtuse language used by the Bureau of Automotive Repair in its correspondence," explained attorney William Ferreira of Automotive Defense Specialists. "Our updated page is a gateway to a very basic discussion of these citations, and contains a new link to our blog category so that interested persons can read the latest posts to our blog on citations."
To view the updated gateway page on Bureau of Automotive Repair citations visit our web page on automotive repair citations.
Assisting California Station Owners and Technicians Against the Bureau of Automotive Repair
California's Bureau of Automotive Repair is charged with enforcing the State's requirements with respect to anti-SMOG efforts. In its mission, the Bureau oversees several thousand SMOG check stations in California, including participants in the so-called STAR Program. Station owners and technicians, who are not, generally, highly educated in the ways of bureaucracy and the law, are nonetheless subject to regulatory requirements that are often communicated to them in the form of obtuse letters, citations, and accusations. Having received a citation, for example, the average station owner or technician can have a tremendous amount of difficulty even understanding the administrative, regulatory, or legal issues in play, much less responding to them in an equitable fashion. By posting frequently to its blog and offering consultation services, Automotive Defense Specialists has made a name for itself as the place to go to find a defense attorney to represent oneself against the Bureau of Automotive Repair. Citations are just one form of communication, and the updated informational page aims to help affected parties take the first step towards understanding their situation.
About Automotive Repair Specialists
Automotive Repair Specialists is a top law firm representing auto repair facilities, SMOG check stations, and technicians in every facet of their legal needs including accusations from the Bureau of Auto Repair. The company offers free phone consultations to auto shops, mechanics, technicians and others who are facing disciplinary actions from the California Bureau of Automotive Repair.
Web. https://automotivedefense.com/
Tel. (415) 392-2886