According to the Bureau of Automotive Repair, "STAR stations are Smog Check stations that meet higher performance standards established by the Bureau of Automotive Repair. Some STAR stations are licensed to perform only tests, while others are licensed to perform both tests and repairs.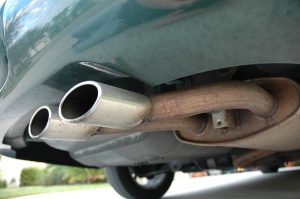 The station is required to post a sign on the services it performs. State law requires that a percentage of vehicles have their Smog Check Inspections performed at a STAR station." If you are a participant, one of the most common inquiries is "how to check your STAR score?"  That can be done simply by clicking here.
Once you have your STAR program score, you may want to understand some of the terminology.  We'll excerpt some of the information from the official website at https://www.bar.ca.gov/Industry/STAR_Program/.  Here are some of the key links –
Questions and Answers on the STAR program.  Here's a good starting point for very basic information from the Bureau of Automotive Repair. Always take all of this with the proverbial "grain of salt," as it is the "official" party line but it's still worth reading. If your STAR program license matters to you, you're wise to know what the official program says! Of particular interest is section #4, which discusses STAR Scores.
How to Improve Your STAR Score. These are WMV (Windows Media Files) that function as video Q&A on each topic. To be able to view them, you'll need the WINDOWS MEDIA PLAYER. If you're on a MAC, you can find a converter, here.
STAR Report Card Terms. As you're reviewing your STAR Program Report Card, you'll run into various esoteric terms such as the "current station status" or "Fuel Cap Not Performed". Here's where you go to understand what some of those terms mean.
Often, when the STAR program scores come up, station owners and technicians frantically check online to view their scores, and attempt to understand them. If the grade is a "fail," a real panic can set in. This can also happen if you receive a letter from the Bureau of Automotive Repair. It's not advised to do this all "yourself," as the language is complex and legal. It's worth reaching out to an attorney with expertise in working with the Bureau of Automotive Repair.