January 26, 2017 – Santa Monica, California. Automotive Defense Specialists, professional defense lawyers for Bureau of Automotive Repair accusations, citations, and letters, is proud to announce a new archived blog about California Bureau of Automotive Repair letters. Alleged STAR program or SMOG check violations letters may confuse and intimidate an auto repair shop owner.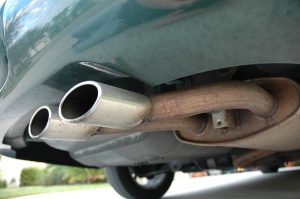 "A letter from the BAR can be pretty intimidating to an auto shop owner," explained attorney William Ferreira of Automotive Defense Specialists. "The words alone can seem aggressive when threatening to take away a STAR certification or SMOG check license from a repair shop. We want to help auto technicians and station owners lower their stress level by explaining how to react; working with an attorney skilled in dealing with the Bureau of Automotive Repair may be a smart option."
To review the new archive of blog posts please go to the website; information on how a skilled attorney can help fight back is available, and interested parties can read up-to-date posts for 2017. Details regarding STAR violation letters, citations and other BAR notices can also be reviewed.
Bureau of Automotive Repair Letters: Skilled Attorneys Ready to Fight the War of Words
Auto technicians may be well versed in the daily jargon of cars and SMOG checks. It can be easy to intimidate a customer with confusing shop talk. Most auto technicians may decide to give repair information straight rather than bully and intimidate a customer. An honest, open dialogue and explanation to customers in layman terms may help move the repair process along quicker.
Although many SMOG check station owners and STAR program participants do their best to treat customers in an easy-to-understand and straightforward way, such is not the case when it comes to how the Bureau of Automotive Repair deals with program participants.
When an auto shop owner receives a Bureau of Automotive Repair letter, legal jargon could make it difficult to understand. A BAR violation letter could appear to have language meant to bully an auto technician. It may be a good time to find a lawyer well versed in the daily legal jargon of citation letters.
For this reason, auto shop owners may want to review the archive of blog posts or take the next step to reach out to senior attorney, Willian Ferreira for a consultation. The end result could help avoid large fines and win the war against a California Bureau of Automotive Repair letter.
About Automotive Repair Specialists
Automotive Repair Specialists is a top law firm representing auto repair facilities, SMOG check stations, and technicians in every facet of their legal needs including Bureau of Automotive Repair letters. The company offers free phone consultations to auto shops, mechanics, technicians and others who are facing disciplinary actions from the California Bureau of Automotive Repair.
Web. https://automotivedefense.com/
Tel. (415) 392-2886