Santa Monica, California – May 31, 2018. Automotive Defense Specialists, a law firm working in cases and actions defending against California's Bureau of Automotive Repair, is announcing an open letter by attorney William Ferreira on the issue of so-called "SMOG check defeat devices." The Bureau of Automotive Repair announced, on April 4, 2018, a "sting operation" with aggressive actions against SMOG check stations and/or technicians. However, as the open letter points out, the situation is much more complicated with many innocent station owners and technicians being wrongly targeted by the Bureau of Automotive Repair.
"The use of so-called 'SMOG check defeat devices,' is a complicated problem," explained attorney William Ferreira of Automotive Defense Specialists. "Unfortunately, in many cases, the Bureau has jumped the gun and assumed that the SMOG check station and/or technician must be at fault when in actuality they could be innocent victims of the scam as well."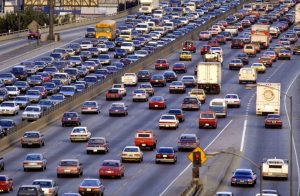 To read the new blog post on attorney Ferreira's Open Letter to the Bureau of Automotive Repair on so-called "SMOG Check Defeat Devices," visit https://automotivedefense.com/2018/05/25/smog-check-defeat-devices/. The post includes a link to a PDF version of the letter as well as a PDF of the official press announcement, which can alternatively be viewed at https://goo.gl/d6U9k5. Technicians and/or station owners who believe that they are being wrongly subjected to accusations, citations, or other actions by the Bureau of Automotive Repair should request a consultation with attorney Ferreira which can be requested online at https://automotivedefense.com/consultation/.
A GROWING PROBLEM WITH SMOG CHECK SIMULATORS OR SMOG CHECK DEFEAT DEVICES IN CALIFORNIA
Here is background to this release. Advances in technology have increased the availability of SMOG check simulators or, as they are often called, "defeat devices" in California. There is a black market of simulators developed specifically to assist individuals thwart the California Smog Check Inspection process. Here, millions of dollars are at stake. However, the problem can occur when unscrupulous used car dealers or individuals in the used car market buy cars that will not pass SMOG and then use the SMOG check defeat devices to pass them off as vehicles which have successfully passed the SMOG check process. The station owner and/or technician who smogged the car may not, in actuality, be to blame as they are being defrauded by the dishonest used car dealer, purchases, or even end consumer.
The fact that the Bureau of Automotive Repair is aggressively accusing station owners and/or technicians can results in thousands of dollars of unnecessary legal costs up to and including the loss of their SMOG certification or license. The letter recommends that every shop, every technician, every individual who is in school or thinking of ever performing a SMOG check inspection to immediately buy a scanner capable of transmitting live data. They should then plug in and hit the throttle to see live data to make sure the RPM's fluctuate. This is the current recommended practice to ensure the tech that he is plugging into the PCM's DLC and NOT a Simulator installed.
Journalists, bloggers, and others in the media that would like to seek our attorney Ferreira for interview opportunities are encouraged to reach out via the website.
ABOUT AUTOMOTIVE DEFENSE SPECIALISTS
Automotive Repair Specialists is a top law firm of Bureau of Automotive Repair defense attorneys. The firm represents auto repair facilities, SMOG check stations, and technicians in every facet of their legal needs including accusations from the Bureau of Auto Repair, STAR license invalidations and STAR invalidation appeals. Contacting a top auto defense lawyer and consulting with attorneys after initial contact can the best strategy to fighting back.
The company offers free phone consultations to auto shops, mechanics, technicians and others who are facing disciplinary actions from the California Bureau of Automotive Repair.
Web. https://automotivedefense.com/
Tel. (415) 392-2886