Tests and exams can put a lot of pressure on a person. Did you have a high school teacher who liked to throw out a pop quiz? Ever notice how some of those quiz questions didn't align with anything you heard during a lesson?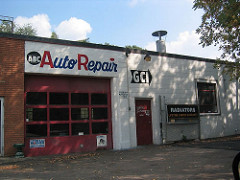 It was almost like the teacher was intentionally setting students up to fail. Talk about pressure! We get it. We've been through plenty of testing. Some of us as SMOG technicians to start and then on to passing the BAR to become auto defense attorneys.
If you're a SMOG tech or auto shop owner, you probably think most of the heavy testing is over once a STAR certification has been received. Maybe you thought, finally, I've reached my goal and can get down to business! Then a letter comes in from the Bureau of Automotive Repair and you've been secretly "tested" via the SMOG check of undercover cars sent out by the Bureau of Automotive Repair. After reading the charges, it can seem less like a "test" and more like a conspiracy.
Covert Operations: The SMOG Check and Undercover Cars
The BAR makes sure undercover cars provide complex issues that are not present in a normal vehicle. For example, there is no monitor or functional test for the PCV, inspection is purely by sight. Any make or style of car can have the PCV tampered with. During a standard SMOG check, a tech might not notice the make-shift plug put in its place. Would a customer do this to their own car? It's rare, yet this is the kind of "test" found in many undercover cars. And that's the problem, SMOG technicians are basically set up to fail.
As lawyers who defend SMOG check shops in court, we know undercover cars do not offer reasonable testing situations. We consider this a cloak and dagger approach to punishing STAR certified auto shops. Hiding defeat devices and making unreasonable changes under the hood a normal car owner would never consider isn't right. Then accusing a certified SMOG technician of "cheating" to give the car a passing grade is just insulting. So here is a basic overview;
The Cloak – The Bureau of Auto Repair hiding absurd mistakes under the hood of a car.
The Dagger – Accusing a STAR certified smog shop of poorly checking an undercover car.
The Solution – Contact our defense attorneys working against the Bureau of Automotive Repair to reveal the truth and protect your SMOG business!