Who doesn't love a good "Bigfoot" story in California? People are still fascinated with the idea of a man-creature hybrid wandering about the Northern Forests. You'd think with the invention of smartphones and drones we'd have some great footage by now.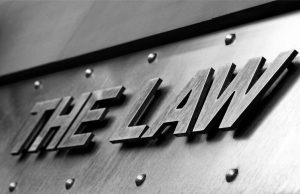 Sure, it's fun to imagine, but in reality, the sources of the stories are normally folks who like to tell "tall tales." No real substantial evidence is available.
What does this have to do with our auto defense attorneys? Like Big Foot, smog technicians consider a criminal accusation from the Bureau of Automotive Repair pretty rare. Sure, a shop can get cited for a multitude of small violations, but those can be fought in court and easily won (with a good defense lawyer of course). Most auto shop owners might have heard stories, but brush off the idea that they'll ever go to court for criminal behavior. Unfortunately, fighting a Bureau of Automotive Repair criminal lawyer in court is more common than people believe.
FACED WITH A BUREAU OF AUTOMOTIVE REPAIR CRIMINAL LAWYER? WE CAN HELP GET YOU OUT OF THE WOODS
Maybe you've heard the stories or read about them on chat pages. A professional, well-respected smog tech finds out the DA's office is taking them to court for illegal smog checks. They go to court without legal backup and the next thing they know a smog career is taken away on the spot! It seems unbelievable, but we've seen it ourselves. A STAR certified technician can lose everything in the blink of an eye.
How did this happen? Maybe the Bureau of Automotive Repair criminal lawyer offered a tall tale about "clean piping." Maybe the smog tech thought the prosecution's argument came out of nowhere and he didn't prepare.
So what can you do now? APPEAL. Do not allow your business to go down because of a bogus story. Our defense attorneys have experience with criminal accusations. This isn't Smog Tech Folklore; it's real. We've known what a Bureau of Automotive Repair criminal lawyer can do in court. The best chance your smog testing career has is speaking to our attorneys so we can expose the truth.