May 31, 2019 – San Francisco, California. Automotive Defense Specialists, the leading law firm working to defend station owners and technicians against California's Bureau of Automotive Repair, is proud to announce a new blog post about the importance of a good Bureau of Automotive Repair defense lawyer to help fight an accusation letter.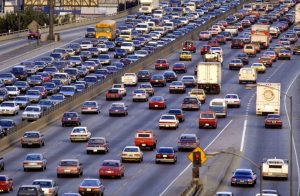 The post explains that SMOG shop owners and technicians (including those in the so-called STAR Program) can experience a sense of intimidation when a "accusation" arrives in the mail. It can be valuable to learn that a qualified defense attorney can be a major asset in any dispute with the Bureau of Automotive Repair.
"An accusation from the Bureau of Automotive Repair can throw off even the most experienced smog technician. They may question themselves or try to think back to why they would receive such a letter," explains attorney William Ferreira of Automotive Defense Specialists. "We are here to remind them, not to worry. It's possible they didn't do anything wrong. Our legal team has gone to court and greatly assisted clients in the legal labyrinth that is California's regulatory environment."
SMOG technicians and auto shop owners can review the new blog post on the website. If a SMOG shop or STAR station receives a threatening accusation letter, it may be essential to contact a Bureau of Automotive Repair Defense Lawyer. A professional attorney can review the letter and determine the real threat to a thriving smog business. To learn more about a top defense attorney team, please visit https://automotivedefense.com/about/.
REAL THREAT OR PAPER TIGER? BUREAU OF AUTOMOTIVE REPAIR DEFENSE LAWYERS CAN DECIPHER A SMOG ACCUSATION
Here is the background for this release. An agency such as the Bureau of Automotive Repair might send a accusation letter to a SMOG shop for a quick response. The letter may be written in "legalese," and be a challenge for the average station owner to understand, let alone respond to in a timely and legally correct manner. Violation letters from the Bureau of Automotive Repair could be a real threat to a SMOG business. A citation could result in hefty fines, and a STAR violation letter might shut down a business. It may be essential to speak to a Bureau of Automotive Repair defense lawyer before responding.
In the SMOG business, an intimidating letter from the Bureau of Automotive Repair can have costly consequences. Yet, on the other hand, the letter might also turn out to be a 'paper tiger' depending on the evidence in the case. To accurately access an accusation letter, a Bureau of Automotive Repair defense lawyer might need to review the situation at both a factual and legal level. For these reasons, Automotive Defense Specialists released a new blog post on this important topic.
ABOUT AUTOMOTIVE DEFENSE SPECIALISTS
Automotive Defense Specialists is a top law firm representing auto repair facilities, SMOG check stations, and technicians in every facet of their legal needs including Bureau of Automotive Repair letters, citations, and invalidations. The company offers phone consultations to auto shops, mechanics, technicians and others who are facing disciplinary actions from the California Bureau of Automotive Repair.
Tel. (415) 392-2886