Opening your own auto repair firm in California can be a rewarding way to earn a living – and a good one at that. There are a lot of vehicles on the road in California and they all need servicing and repairs and SMOG testing, and so on. So, if you do a good job you will always have plenty of customers.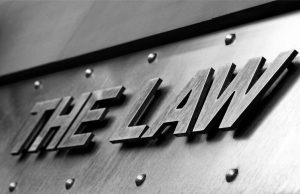 However, one thing that you do need to take into consideration is that the automotive repair industry in California is regulated and overseen by the Golden State's Bureau of Automotive Repair. In so far as it goes, that is a good thing, because one doesn't want the industry riddled with people who are not up to the job and could fail to repair a vehicle correctly, thus causing it to be in a dangerous condition when out on the roads where we all travel.
The automotive repair business is not like some others from that point of view. Certain other industries have regulatory bodies, such as barber shops, for example. That is important too. However, if you set up a DIY or hardware store there is no such regulation. You can run it however you want.
The Bureau Seems to Go Out Of Its' Way To Make Life Difficult
The problem from the standpoint of the auto repair technician / repair shop owner is that the Bureau of Automotive Repair seems to go out of its' way to make life difficult. If it has the slightest suspicion that you have done something wrong, it seems to take the view that the only way to deal with it is to put you out of business. Yes – it's that serious.
When that happens, you are suddenly in the position of having a big fight on your hands, just to stay afloat. And they are a big outfit, so trying to tackle them on your own is not a good idea. You need a Bureau of Automotive Repair law firm to help you.
But do you need a Bureau of Automotive Repair law firm or a lawyer? Well, while you technically need a law firm, what you really want is an aggressive lawyer who will fight your corner and has the experience of taking on the Bureau of Automotive Repair and winning.
At Automotive Defense Specialists we are a Bureau of Automotive Repair law firm, but the man behind us is William Ferreira and he spends all his working life fighting for auto repair technicians and shop owners.
Mr Ferreira is unique in his field in that he trained as an auto repair technician, and this means that he totally understands all the "technical stuff" as well as having over ten years' experience as a lawyer fighting the Bureau of Automotive Repair. You couldn't wish for a better man on your side.