Most auto repair technicians or owners in life would be happy to get on with things and avoid any arguments with other people as far as possible. After all, it's great just to be able to enjoy yourself and, if you run a business whether in San Diego or San Francisco, run it in the best way that you can for your customers and your employees, while making a great income for yourself. That's what business is all about.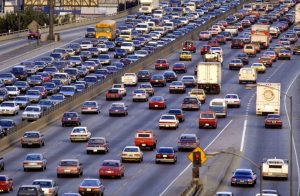 However, no business in California is ever going to make every customer happy all the time, no matter how well you try to do so. There will always be someone who is "picky" and becomes unhappy – often for the smallest of excuses. All you can do with that customer is try to do your best to resolve whatever the complaint is.
However, when you run an auto repair shop, things can get even worse because no customer is going to be happy when you have just failed his or her vehicle – even though you are absolutely right to do so. That is what SMOG tests are all about.
In The Auto Repair Business It Doesn't Stop At Unhappy Customers
However, in the auto repair business it doesn't just stop at unhappy customers. You also have the Bureau of Automotive Repair to deal with. And they use some pretty underhand tricks in order to try to catch you out if they suspect that you have done something wrong. You may of course have done nothing wrong whatsoever, but that doesn't alter the fact that the BAR believes that you have. So although it maybe no fault of your own, you are suddenly involved in a Bureau of Automotive Repair dispute.
The problem with a Bureau of Automotive Repair dispute is that it can be very dangerous to try to deal with it on your own. It's one thing knowing that you are in the right, but the problem that you have is that if they think that you have done something wrong, they will throw the book at you. All that they want to do at this point is to prove themselves right and put you out of business. And that is the danger here.
This is why, if you get involved in a Bureau of Automotive Repair dispute you need a specialist lawyer on your side to help you win your case. This is what we do at Automotive Defense Specialists, because our whole business is centered around helping automotive repair shops owners and technicians to fight – and beat – the Bureau of Automotive Repair. We have many years of experience and a lot of success stories.
It is far too dangerous to try and fight them on your own, so call us for a free consultation.