As an auto repair technician, your SMOG check license is your ticket to your income. You need to be licensed to do SMOG checks in California. Losing that license can REALLY hurt your income. If you're facing an inquiry from the Bureau of Automotive Repair, be sure to get legal representation.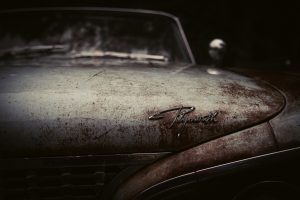 It's too important to go it alone, so you need the services of a specialist SMOG check license defense lawyer.
Trying to fight the Bureau of Automotive Repair on your own could be described as akin to trying to fight Tyson Fury. You might lose! The big problem here is that the Bureau of Automotive Repair does not care. If they believe that you have done wrong, they have only one objective and that is to take your license away. They are not the slightest bit interested in your point of view – even when you are right. Once they believe you are in the wrong, they have their blinkers on and they won't listen to you.
This Is Why You Need a Specialist Lawyer On Your Side
This is why you need the services of a specialist SMOG check license defense lawyer on your side. They may not listen to you, but they have to listen to us because while you have rights, we can defend those rights for you. With law firm offices in both San Francisco and Santa Monica, our attorneys are ready to defend SMOG technicians and station owners. As a specialist SMOG check license defense lawyer, our William Ferreira has taken over 500 cases to verdict in front of a judge in the last decade, and he knows the law inside out, and upside down.
Furthermore, it helps that before he changed course and trained to become a lawyer, he spent several years as an auto technician himself, so he has a total understanding of what it is to be one, and all of the technicalities that are involved. This makes him supremely qualified to defend auto technicians threatened with the loss of their license by the BAR.
Whatever you do, even if you do not appoint Mr. Ferreira to act for you in a case involving your SMOG check license, make certain that you get representation immediately. It is no good trying to fight them on your own because they will simply run rings around you.
Mr. Ferreira is happy to provide all SMOG check technicians with a free consultation which you can book by calling him on (800) 561-9860, or email [email protected].