Los Angeles is a very big city indeed, having a population of close to 3.9 million. It is by far and away the largest city in California, with the second largest being San Diego with a population that hardly comes close, being 1.426 million.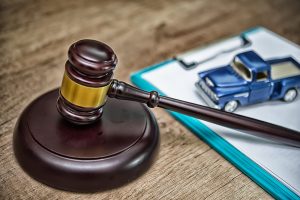 And that's just the city. When you look at Los Angeles County, you are talking about 9.86 million residents, making it the most populous county in the US. That's a lot of people, and they cover an area of about 469 square miles.
Los Angeles is not just the "city of angels" but it is also the city of the automobile, as you might imagine, with that many people there. In turn, that makes it the city of auto repair shops and SMOG shops, and so it is a big target for our beloved Bureau of Automotive Repair.
Following on from that, this is why you will find Automotive Defense Specialists in Los Angeles as well, at 445 S. Figueroa Street. We have an office here, because when you need a Los Angeles Bureau of Automotive Repair attorney you want a specialist – and you also want a specialist who is local: you don't want to have to travel miles when you have the BAR on your tail.
A Renowned Expert and Defense Attorney
In our office you will find William Ferreira, he is a renowned defense attorney, when you need a Los Angeles Bureau of Automotive Repair attorney. If you are thinking "Well, they would say that, wouldn't they?", in one sense you are right, but let us explain.
When we say that Mr. Ferreira is a specialist, it is because as a qualified attorney, he can tackle many different issues. Want a divorce? He can handle it. Moving house? Let him deal with it. Accused of theft? Yes, he can do that too.
However, here's the thing. If you need an attorney for any of those situations, Mr. Ferreira doesn't do them. He can do, but he doesn't, because he spends all his working life defending SMOG shop owners and technicians from the Bureau of Automotive Repair. That's what we mean when we say he's a specialist.
But it gets even better. Before he changed his career direction to become an attorney, he worked for many years as – wait for it – an auto repair technician!
So not only is he a highly qualified attorney, but he also totally understands the "nuts and bolts" of auto repair because he has done it all. So, when you need a Los Angeles Bureau of Automotive Repair attorney on your side, you couldn't possibly have a better man.