Automotive Defense Specialists, a top California law firm specializing in Bureau of Automotive defense STAR Smog certificate invalidation cases, continues to win successes for auto repair shops and technicians. The firm specializes in defending technicians and small business owners against alleged STAR and Smog check program violations.

San Francisco, CA – July 20, 2014.
Automotive Defense Specialists, a top law firm specializing in Bureau of Automotive Repair litigation, is proud to announce continued legal successes winning STAR program appeals. The STAR program is an official state of California program regulating smog checks across the state, with official certification of Smog check stations as well as programs to identify violations through undercover operations.
"Every quarter the Bureau of Automotive Repair sends out anywhere between 200-400 STAR Invalidation Notices to California Smog Check Inspection Facilities. For most of them, STAR Smog Check Inspections are anywhere from 60%-75% of their business. It's safe to say if they lose STAR, they lose their business. STAR directed vehicles are the lifeblood of a Smog Check Inspection facility." explained William Ferreira of the Specialized Law Firm of Automotive Defense Specialists. "We have worked hard for our clients, and scored a number of recent successes in the appeals process."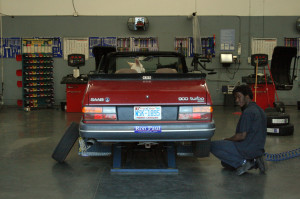 To learn more about the law firm, please visit https://automotivedefense.com/. There one can find a wealth of information on the STAR program and Smog check procedures, as well as information on the controversy surrounding license revocations, fines, and other legal action against alleged violators.
Litigation Against and Appeals of STAR Invalidations
California is in the infancy of litigation in STAR Smog License invalidation hearings. Luckily, there is a formal administrative process where the Bureau of Automotive Repair has to comply with discovery rules pursuant to the Government Code. The legal procedures take place under an administrative law judge, who oversees the Bureau of Automotive Repair's ability to take away the STAR Smog certified license of an individual shop. Unfortunately, the procedures to appeal a STAR Smog program invalidation are so complex that they require the assistance of a skilled attorney.
About Automotive Repair Specialists
Automotive Repair Specialists is a top law firm representing auto repair facilities, smog check stations, and technicians in every facet of their legal needs including accusations from the Bureau of Auto Repair. The company offers free phone consultations to auto shops, mechanics, technicians and others who are facing disciplinary actions from the California Bureau of Automotive Repair.
Web. https://automotivedefense.com/
Tel. (415) 392-2886