Every quarter, the Bureau of Automotive Repair issues the STAR program scores for Automotive Repair Dealers and Smog Check stations throughout California. Many stations are informed that they have failed STAR, and are going to be invalidated. In other words, the Bureau is going to revoke their STAR program certificate.
At that point, people panic because their license is their livelihood. In this blog post, we will point out how to check your STAR Program scores and learn about how to improve them. You may be threatened with losing your STAR program license, and in that case the best course of action is to consult with an expert Bureau of Automotive Repair attorney.
Official Bureau of Automotive Repair Information on STAR Program Scores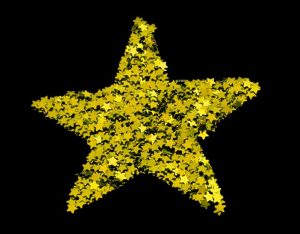 The Bureau of Automotive Repair actually has an official website on 'Star Testing Report Cards,' which you can find at http://www.starcertifiedsmogchecks.com/. That website has the official information where you can check your STAR program score, or 'report card' as well as read questions and answers from the Bureau of Automotive Repair.
By clicking on the 'enforcement' tab, one can see the most recent citation list.
One can also consult the Bureau of Automotive Repair website enforcement section directly, at http://www.bar.ca.gov/Enforcement/index.html.  There, the Bureau also posts Adobe PDF bulletins of disciplinary actions and citations against Smog Check stations and STAR program participants. You can click on the license number of any participant and get details on their license revocation, citation, or other regulatory action against. You can check your Smog Check / STAR Program status at http://www.bar.ca.gov/pubwebquery/star/welcome.aspx.
Update:
The September, 2014, scores have now been published.
So those are the official STAR Program sources of information.  Let's face it, they are only useful in an informational sense, and do little to explain how to improve your scores, or more importantly, how to defend your STAR program / Smog Check license.
Check, Improve, Fight, or Lose Your STAR Program License
Many station owners and technicians wonder whether they will lose their STAR program certification, and be unable to perform STAR Smog checks in the state of California. If you've failed on your STAR Program report card, or you've received a citation from the Bureau of Automotive Repair, you are well on your way to permanently losing your license. Beyond using the official resources above, the usual best course of action is to consult with an expert attorney who understands the legal procedures around the STAR program. Our law firm offers a free phone consult to any station owner or technician who has received a failing grade on their STAR Program report card.
Free Phone Consultation on the STAR Program Scores
If you've received a STAR Invalidation notice, citation, or accusation from the Bureau of Automotive Repair, reach out to us for a free consultation by calling 415-392-2886 or sending us an email.