Often times, a SMOG check station or STAR program participant will get a citation from the Bureau of Automotive Repair. In many cases, there can be an "informal" hearing in which you state your side of the situation, and the BAR states theirs. Many of the guys and gals that run SMOG checks throughout California are "do it yourselfers." Let's face it: most love cars, love working on cars, and are small businesspeople. They "do it themselves" rather than paying someone to do it for them.
Informal Hearings on BAR Citations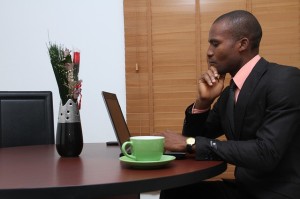 So an "informal" hearing in which you can "do it yourself" sounds ideal. Sounds like an easy way to just get to a common-sense resolution of whatever supposed violation occurred vis-a-vis the BAR. Doesn't it?
Not so fast. We actually have a nice resource list on Bureau of Automotive Repair resources. There's even a BAR Advisory Group, which has webcasts on the interaction among the BAR, the automotive repair industry and other stakeholders. There's also a nifty PDF, which if you read to the last slide explains something important: if you lose the "informal hearing" you can appeal to a formal hearing. So it seems simple… but looks can be deceiving.
Lose the Informal, Go to the Formal
But do you know how? If you failed the informal hearing… now the stakes are pretty steep. If you didn't call in an attorney for the informal hearing, it really really could be a good idea to call one in at the formal hearing level. Call us for a consult, and let us explain over the phone the in's and out's of how these formal hearings go. We do this all the time: it's our specialty. It's not something you do all the time, right? So doing-it-yourself might be great for hobbies… but for something as serious as possibly losing your BAR license, not a great idea.
If you are issued a citation and you lose, you can suffer a loss of up to 50-75% of your business. Many stations can't survive this. THE STAKES ARE HIGH. Your possibilities are:
WIN
LOSE
DRAW
If you win at the informal hearing, great. You'd almost always be better with representation at that point, even if you win, not to cause problems down stream. But let's say you did it yourself at that point. If you lose, you can appeal. BUT. (There's not a really a draw). If you lose at this stage, you lose really big. You'll lose your license. You've lost a lot of your business. The small savings from "do it yourself" is a huge loss in terms of business! Penny wise and pound foolish as they say. Contact us by email or call 800-561-9860 and let's review your options.