June 28, 2017 – San Diego, CA. Automotive Defense Specialists, California lawyers defending auto repair shops and technicians against the Bureau of Automotive Repair, are proud to announce an important update to their information page on Bureau of Automotive Repair STAR invalidations. Many SMOG stations and participations in California's STAR program receive a significant portion of their income via the mandatory STAR program; consequently, an invalidation can be a severe threat to their livelihood.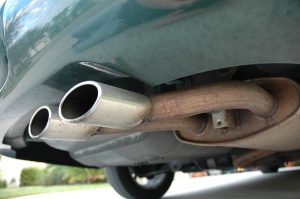 The newly updated page is an informal "question and answer" session with attorney William Ferreira.
"One of our most common questions is what can be done when facing a so-called 'invalidation' in the STAR Program," explained attorney William Ferreira of Automotive Defense Specialists. "The Bureau of Automotive Repair's STAR program, of course, is a specialized component of California's SMOG check program. Many stations receive a very significant portion of their income from the program, and so any threat of license invalidation is a very serious matter."
To review the updated informational page on Bureau of Automotive Repair STAR invalidation issues,please visit the website. Interested parties are also directed up to the navigational tab entitled, "STAR Program," where they can read detailed information on how the STAR program works and what to do if one is facing a citation, letter or other dispute from California's Bureau of Automotive Repair.
When Facing Possible Invalidation from the STAR Program Consult an Attorney
Unexpected letters have become a frequent occurrence for small businesses working in California's SMOG check industry, including participants in the so-called STAR Program. Created in 2013, the controversial program mandates test-only and test-and-repair shops against the problem of SMOG in California. Consumers may be required to take their vehicles to these specialized stations, and the stations undergo additional scrutiny by the Bureau of Automotive Repair. Problems may occur, for example, when the so-called FPR (Follow-up Pass Rate) of a station is out of the norm. This types of problems may generate threats of license invalidation by the Bureau of Automotive Repair that can literally terrify a station owner for whom the STAR program revenues are significant. With many technical and legal complexities in the program, it is recommended that an affected STAR Program station and/or technician read the updated Q&A page and then, if possible, reach out to a qualified attorney for a consultation. No two situations are alike, and it is only with efficient and timely action that one's license can be defended.
About Automotive Defense Specialists
Automotive Repair Specialists is a top law firm representing auto repair facilities, SMOG check stations, and technicians in every facet of their legal needs including accusations from the Bureau of Auto Repair and STAR license invalidations. The company offers free phone consultations to auto shops, mechanics, technicians and others who are facing disciplinary actions from the California Bureau of Automotive Repair.
Web. https://automotivedefense.com/
Tel. (415) 392-2886