The Bureau of Automotive Repair's STAR Program is controversial, to say the least. According to the Bureau, "STAR stations are Smog Check stations that meet higher performance standards established by the Bureau of Automotive Repair. Some STAR stations are licensed to perform only tests, while others are licensed to perform both tests and repairs.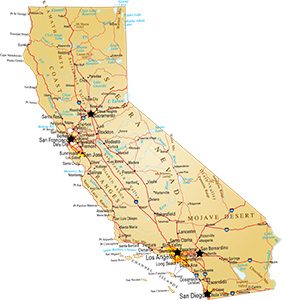 The station is required to post a sign on the services it performs. State law requires that a percentage of vehicles have their Smog Check Inspections performed at a STAR station" (https://www.bar.ca.gov/Industry/STAR_Program/). From the consumer perspective, it can be frustrated as "Joe Consumer" receives a notice that he must take his vehicle to a "STAR Program Station," and then he has to go hunt one down, not really understanding why he can't go to the SMOG Station he used previously. That means that – in some cases – the consumers who come into STAR Program Stations are already a bit dazed, confused, and not in a great mood. From the perspective of station owners and SMOG check stations, the STAR Program has different, more stringent requirements (which is fine), but is subject to various regulatory and what seems to some, predatory, regulator processes.
Resources on the STAR Program by California's Bureau of Automotive Repair
Controversial? Yes. Confusing? Yes. Necessary? That depends on who you ask. If you're already a participant, or are thinking of applying to become one, here are some handy resources on California's Bureau of Automotive Repair's STAR Program –
Outside of these official pages, don't miss the STAR Web page where you can check your STAR 'Report Card' and STAR Program score, here.
Going Beyond Official STAR Program Resources
These are just the "official" resources on the Bureau of Automotive Repair's STAR program, however. If you are having issues vis-a-vis the Bureau of Automotive Repair, you may learn that what's covered in the "official" documentation isn't exactly how the program works. In fact, we do a lot of work with folks who are already in the STAR program, but their automotive repair station and/or technician are facing disciplinary action from the Bureau… without fully understanding why or how. Our specialized attorneys can help defend your rights, and – since we have experience vis-a-vis the BAR – we can more quickly get to the bottom of any issues, than the average individual might be able to do. Reach out to us for a consultation.