November 30, 2017 – San Bernadino, California. Automotive Defense Specialists, a law firm of professional lawyers specialized in defense against the Bureau of Automotive Repair, is proud to announce a new informative post on selecting the best lawyer for one's defense.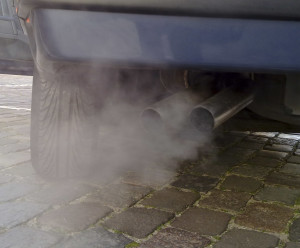 Auto shops, STAR Program participants, SMOG technicians, and even SMOG stations may not want to go into a courtroom with the Bureau of Automotive Repair alone. Although selecting the right attorney to protect one's STAR Program certification or SMOG check license is critical, many industry participants do not know how to select the right attorney for their needs.
"It's not pretty when someone tries to go into a hearing without a professional lawyer on their side, especially in any issue involving a government agency," explained attorney William Ferreira of Automotive Defense Specialists. "BAR attorneys are ready to win, and they don't play around. Having an attorney with expertise working the defense against the Bureau of Automotive Repair ensures a level playing field so that the truth can come out and one's rights can be adequately defended."
To read the newly upgraded informational page on choosing the best attorney to fight against the Bureau of Automotive Repair, please visit https://automotivedefense.com/about/services/bureau-automotive-repair-attorney/. Many station owners and technicians try to manage a SMOG accusation alone, only to find the courtroom to be more complicated than thought. The newly updated piece explains the importance of an attorney and the first step to finding the best one for one's case. To learn more about their strategies as defense attorneys or to reach out for a consultation about a possible issues vis-a-vis the Bureau of Automotive Repair visit the contact us page.
ACTIVELY DEFENDING CLIENTS IN THE AUTOMOTIVE INDUSTRY
Here is background to this release. If an auto tech has received a letter, accusation, citation or invalidation from California's Bureau of Automotive Repair, it may seem like an easy problem to solve alone. If the auto tech or station owner has followed all the rules required by the STAR Program, for example, the problem might be solved by simply going to court and stating the facts. Unfortunately, the Bureau of Automotive Repair Attorney's may not follow the same thinking, and thus not give the "benefit of the doubt" to the technician or owner.
To better explain some of the issues in selecting the best legal defense, Automotive Defense Specialists, professional lawyers defending against the Bureau of Automotive, have upgraded their informational page. Anyone involved in the process is advised, however, that no web page can substitute for legal counsel and thus interested persons are urged to reach out for a private consultation with an attorney.
ABOUT AUTOMOTIVE REPAIR SPECIALISTS
Automotive Repair Specialists is a top law firm representing auto repair facilities, SMOG check stations, and technicians in every facet of their legal needs. Lawyers can help manage a day in court involving BAR letters, citations and accusations as well as how to fight the Bureau of Automotive Repair. The company offers free phone consultations to auto shops, mechanics, technicians and others who are facing disciplinary actions from the California Bureau of Automotive Repair. ARS attorneys are highly skilled in how to check STAR program scores.
Web. https://automotivedefense.com/
Tel. (415) 392-2886