We can all get lost sometimes. I'm not talking metaphorically or about making the wrong turn on a street, I mean really lost.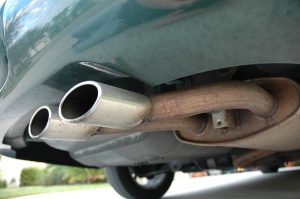 The kind that gets a person on the 5 pm news. Like the hiker who decided to take an uncharted path into Desolation Wilderness. Or a skier who thought it would be fun to ignore the black diamond runs and go straight off the trail to explore a new adventure. We can only guess the people making these decisions thought they could truly handle whatever came along. Maybe they realized they were in trouble a little too late. This kind of story can only end up two ways, a person is found barely alive or it's a body recovery. Making certain decisions to go at it alone can be life threatening. If an auto shop owner goes into court alone to fight a SMOG citation, it could mean losing a lifelong business.
We understand auto shop owners believe they have a handle on how to manage a SMOG business. They've worked hard to open a shop and hire professional SMOG technicians. They probably also believe they know how to dispute a Bureau of Automotive Repair citation if one arrives in the mailbox. It's vital to consider the fact that every violation letter from the Bureau of Automotive Repair can start in one place and end up in dangerous, unfamiliar territory. If an auto shop owner believes they can handle a STAR violation alone, their SMOG business may not come out of court alive.
Don't Become a Courtroom Castaway: How to Dispute a Bureau of Automotive Repair Citation
Smart adventurers know what they can handle and when they need support. Want to hike the Costa Rican rain forest? Hire a local guide to lead the way. Does sailing around the world sound like fun? Bring an expert mariner who can navigate unfamiliar waters. Anyone looking how to dispute a citation from the Bureau of Automotive Repair may do well to take an expert defense attorney into court with them. If you own a SMOG business, you may be able to maneuver any trouble that happens in the shop. Yet taking a trip into the courtroom to dispute a Bureau of Automotive Repair citation could end up beyond your skill set. Before arriving at a situation where it's too late to send out an S.O.S., contact our auto defense lawyers.
We are very familiar with the dangerous waters concerning a STAR Smog program issue. No matter how prepared an auto shop owner is, things can change quickly in a courtroom. It can begin with a simple violation letter and end up with an interim suspension notice. Suddenly, you're lost and have to request to appeal a STAR invalidation before it's too late! Instead of trying to navigate unknown legal territory alone, an auto defense lawyer can get you through safely. Learning how to dispute a Bureau of Automotive Repair citation can be more difficult than expected. A top auto defense attorney knows how to professionally manage the terrain in court before your STAR certification is beyond recovery.