Getting a letter in the mail used to be something people looked forward to. Now, most folks email or send electronic "greeting cards." The only time of the year we can expect to get a real card in the mail is around December. It's still a tradition to send out and receive cards, especially for business to business relationships.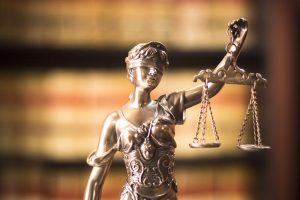 Most businesses are likely to receive several holiday cards from various associates. The local catering company could send a sparkly card with a reminder to remember them when planning a holiday party. Maybe your accountant sends a card along with a small gift basket. Holiday cards at work frequently turn into part of the office "décor." If you're a SMOG shop, you might decide to string all your holiday greeting cards along the office windows and add to a festive mood. What says Happy Holidays like motor oil towers and cards with penguins in striped scarves?
The only December card a SMOG shop may not expect in the mail is a Bureau of Automotive Repair letter! Forget about the Spirit of Giving. The BAR may threaten to take something away; like your STAR certification! Instead of tossing the letter aside and waiting until after the New Year to deal with it and contact us right away.
Grinchy Business: A Bureau of Automotive Repair Letter needs to be dealt with ASAP
It doesn't put anyone in the holiday spirit to get a SMOG violation letter, an accusation, or a STAR citation. Receiving a Bureau of Automotive Repair Letter in the mail is like finding coal in your stocking. Remember, this is not a heartfelt Christmas story. BAR lawyers will not go into court and suddenly grow a heart three sizes too big and allow your SMOG shop to leave intact. They will be there to fight and win. That's why you need a SMOG defense attorney on your side!
We know that BAR lawyers are there to fight and fine your hard working SMOG business. It may be their job, but many times it's not necessary. Our team of defense attorneys are used to their Grinchy tactics. We know BAR undercover cars can slide into SMOG testing stations and sneak out without a tech even knowing. If a citation or accusation isn't dealt with right away, your STAR certification letter could turn into "Roast Beast." A Bureau of Automotive Repair letter doesn't have to ruin the holidays. Call our auto defense attorneys, and we will help to keep your SMOG shop merry and bright!