Business is a numbers game, plain and simple. How many employees you retain should be balanced by the number of customers you serve and the products you sell. When business is slow, an auto shop might offer a special deal to boost the numbers.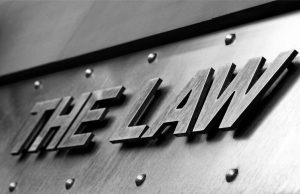 A $25 SMOG inspection or $20 oil change could improve a monthly balance sheet. People play with numbers all the time to gain an advantage to keep their balance sheets in the black. Here's something you might not realize, the Bureau of Automotive Repair plays with numbers too. Except it's not about generating revenue, it's about how many SMOG shops they can close.
Did you know that the Bureau of Automotive Repair issues up to 1,000 STAR certificate invalidation letters per year? Out of those letters, how many shops do you think actually deserve to get their certifications pulled? Our legal team can answer that: almost none. That's why the right move is to contact us and start the process for a STAR invalidation appeal. You could be one of many shops the Bureau of Auto Repair is trying to shut down.
Learn the Three Steps of STAR Invalidation Appeals
Dealing with the BAR is like trying to solve a complex equation. A common reason for receiving a letter relates to the FPR score. The "follow-up pass rate" is a moving target. Even staff at the Bureau of Automotive Repair can't provide real concrete answers to how it works! Also, FPR numbers generally don't tell an entire story. Too many variables are involved. A SMOG shop can easily win a STAR invalidation appeal.
If your SMOG testing shop has received such a letter, there are three things to get the STAR invalidation appeal process going;
1. Please don't panic, contact our defense attorneys right away. We will deal with the Bureau of Auto Repair while you keep your busy shop in business.
2. Send any BAR letters to us ASAP. After receiving a STAR invalidation, other letters may follow. No matter what these notices indicate, get them to us promptly.
3. Be ready to meet with us about the status of your STAR invalidation appeal. Deadlines for these cases are crucial, and we will keep you informed about what needs to happen next.
Remember, violation letters from the Bureau of Automotive Repair are a common occurrence. So are STAR invalidation appeals. Our SMOG shop defense lawyers are ready to balance the numbers in your favor. They need to prove you are wrong, we can easily prove you are right!