San Francisco, California – August 27, 2019. Automotive Defense Specialists, an expert team of defense attorneys with a track record of fighting for the rights of technicians, station owners, and repair shops against California's Bureau of Automotive Repair, is proud to announce a new post on citations and how to fight them.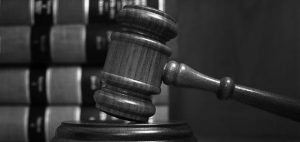 As regulatory enforcement efforts increase, more and more SMOG stations and technicians are receiving so-called citations, accusations, and invalidations from the Bureau.
"Many of our lawyers started as SMOG technicians and shop owners. We understand the type of grit it takes to run a successful business. We also know that it's easy to think you can handle a dispute with the Bureau of Auto Repair alone. It is not a DIY-type of issue," explained attorney William Ferreira of Automotive Defense Specialists. "Our new post explains why there's no shame in reaching out to a legal expert to fight for one's rights against the Bureau of Automotive Repair."
SMOG technicians and auto repair shop owners in California can review the new post from Automotive Defense Specialists about a Bureau of Automotive Repair Citation. Those who are eager for a confidential consultation with a defense attorney can visit the website homepage at https://automotivedefense.com/ and then click up to the 'contact' button to schedule a consult. The official Bureau of Automotive Repair website can be viewed at https://www.bar.ca.gov/.
SMOG SHOPS LEARN TO ASK FOR HELP WHEN TACKLING A BUREAU OF AUTOMOTIVE REPAIR CITATION
Here is the background to this release. California in general and Los Angeles in particular, unfortunately, lead the nation in air pollution issues. For this reason, California has the strictest enforcement of air pollution mitigation efforts via its SMOG requirements. Technicians and SMOG check station owners compete for business as consumers are required to "SMOG" their vehicles, meaning come in for regulatory checks. The Bureau of Automotive Repair is charged with maintaining technical standards vis-a-vis technicians and SMOG check stations (including participants in the so-called STAR program).
Unfortunately, at times the Bureau can be overly zealous in its regulatory efforts and send out citations, accusations, or even invalidation against hard-working technicians and station owners. The technician and/or owner then must comply with the notice, although this is a legal issue and often difficult for persons who are not educated lawyers to figure out.
SMOG technicians and auto repair owners can take pride in the success of a hard-earned career. A combination of professional training and learned experiences might build confidence in abilities. Fixing cars and trouble-shooting smog problems can become second nature. An experienced auto tech could easily handle smog testing issues at a shop, but not know how to manage a SMOG accusation in court. Self-made auto techs can be hesitant to ask for help fighting a SMOG accusation. The specific "know-how" to handle a SMOG citation in a courtroom might be different from testing for auto problems. For these reasons, the new blog post thus explains that any type of correspondence from the California Bureau of Auto Repair is serious. Although self-made business owners might decide to handle a citation on their own, they may do better with a trained attorney to fight against a citation from California's Bureau of Automotive Repair.
ABOUT AUTOMOTIVE DEFENSE SPECIALISTS
Automotive Repair Specialists is a top law firm of Bureau of Automotive Repair defense attorneys. The firm represents auto repair facilities, SMOG check stations, and technicians in every facet of their legal needs including accusations from the Bureau of Auto Repair, STAR license invalidations, and STAR invalidation appeals. Contacting a top auto defense lawyer and consulting with attorneys after initial contact can provide the best strategy for fighting bac