Santa Monica, California – September 27, 2019. Automotive Defense Specialists, a legal team skilled in supporting auto repair shops and SMOG technicians in California is proud to announce a new approach to handling so-called Bureau of Automotive Repair "accusations."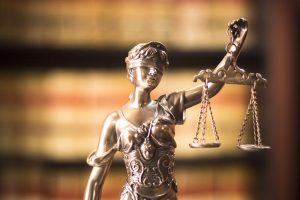 The State of California is ramping up efforts to prosecute auto repair shops for clean air transgressions. For example, STAR-certified SMOG testing shops might receive a letter with detailed allegations, while a flurry of letters and legaleze can confound even the hardest-working SMOG shop technician or station owner as to the best course of action.
"We've noticed that the Bureau of Auto Repair is digging deeper to make winnable cases against auto repair shops. So-called accusations, for example, are increasing, which means it can take longer to organize a defense strategy," explained attorney William Ferreira of Automotive Defense Specialists. "As top-rated defense attorneys, our goal is always to bring our best. So we may cut down on the number of cases we accept, but this restriction is so that our clients will receive the attention they deserve to win a case in court."
SMOG test technicians and auto shop owners can learn more by going to the newly updated informational page at https://automotivedefense.com/about/services/bureau-of-automotive-repair-accusation/. Interested persons can review an example of a dismissed SMOG citation at https://automotivedefense.com/2014/05/23/accusation-dismissed-winning-a-citation-case/. In both cases, any person or shop that may be facing a Bureau of Automotive Repair accusation is urged to reach out to the law firm immediately as their ability to mount an aggressive defense faces manpower limits.
THE RIGHT LEGAL TEAM PROVES "LESS IS MORE" WHEN FIGHTING A BUREAU OF AUTOMOTIVE REPAIR ACCUSATION
Here is the background for the release. A recent uptick in so-called 'accusations' by California's Bureau of Automotive Repair SMOG has been noticed. New cases for STAR violation letters and testing infractions could be more complicated than in the past. Auto shop defense attorneys might be rushed to complete court cases before being able to thoroughly investigate all facts and the charges, thus having less time to review a Bureau of Automotive Repair accusation.
Properly serving the SMOG testing community in court could mean accepting fewer cases. For these reasons, Automotive Defense Specialists has announced a new strategy for managing the influx of Bureau of Automotive Repair accusation letters. The firm will accept only two accusation cases per month. Auto repair shop owners and SMOG technicians accused of STAR violations could benefit from the 'less is more' approach.
ABOUT AUTOMOTIVE REPAIR SPECIALISTS
Automotive Defense Specialists is a top law firm representing auto repair facilities, SMOG check stations, and technicians in every facet of their legal needs including Bureau of Automotive Repair letters, citations, and invalidations. The company offers phone consultations to auto shops, mechanics, technicians and others who are facing disciplinary actions from the California Bureau of Automotive Repair.
Web. https://automotivedefense.com/
Tel. (415) 392-2886