If you are in the automotive repair business, you are subject to inspection from the Bureau of Automotive Repair.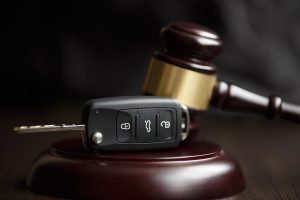 They are a sneaky bunch and you may not even know that they have carried out an inspection until you receive a citation. You probably know that they use undercover vehicles with faults in order to detect repair and SMOG stations that make a mistake, or for one reason or another miss something.
Unfortunately, the BAR doesn't care about you at all. It claims only to care for the population of the State as a whole, and if you make an error then that's just tough on you.
But if you should receive a citation it is no good ignoring it and hoping that it will go away. It is no good trying to deal with it yourself. The BAR will run rings around you. Just take the STAR program, for instance. If you go on to the BAR website and search for the STAR program you will find it OK. The information runs to 26 pages and over 8,000 words, and most people will get lost trying to understand it before they have got a quarter of the way through it.
You Need a California Attorney Who DOES Understand It
Responding to a Bureau of Automotive Repair citation needs the services of an attorney who DOES understand it and will fight your corner. This is what we do at Automotive Defense Specialists. In fact, it is all we do. If you want to get a divorce or sue a customer who hasn't paid your bill, don't talk to us. However, if you are responding to a Bureau of Automotive Repair citation, then you don't need anyone else. We represent automotive repair dealers, SMOG check stations, brake and lamp stations, and licensed technicians in Bureau of Automotive Repair accusations, citations, and related criminal defense cases.
Our lead attorney, William Ferreira, understands everything that there is to know about the BAR. He grew up in the automotive industry doing everything from complete engine restorations, carrying out restoration work on muscle cars, to welding roll cages, and diagnosing modern computerized vehicles. In other words, he has been there, done that, and got the T-shirt.
He then trained as a lawyer with the intention of working for the automotive industry and defending technicians from the BAR which he has done very successfully for the last nine years. During that time, he has taken over 500 cases to verdict in front of a judge, and has also litigated, settled, or caused to be dismissed around 2,000 cases over the same period.
This is why, if you are responding to a Bureau of Automotive Repair citation you can do no better than talk to William Ferreira. Whatever else you do, don't leave it.