Technicians in the SMOG check industry here in California work hard. It's noisy, dirty, tough work, and the clients are often not happy. Well, it figures, doesn't it? When you tell them their vehicle has failed the California SMOG test, they are not exactly going to be over the moon. Quite the opposite.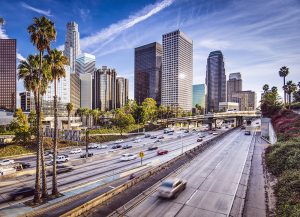 Then on top of all that lot, you have the Bureau of Automotive Repair who are in business for the sole purpose of putting you out of business, or at least it seems to be that way. Why else would they use undercover vehicles to try and catch you out? And it's a fact that they do.
There can be so many reasons that you receive a STAR citation from the BAR. For example, take FPR. Nobody knows how the FPR score is calculated, and that includes the BAR. If you call the STAR help desk, they act as if they know, but they don't. The FPR score algorithm has never been disclosed to the public, but basically the score is worked out by comparing your data to that of other stations or technicians.
So for example, if you tested ten vehicles of the same age and manufacture in 2016 and they all passed, and then in 2018 the same ten vehicles all failed at a higher rate compared with other stations, the BAR assumes that your inspections in 2016 were incorrect in some way or another. They say that all ten of the vehicles shouldn't have passed in 2016 if they all failed two years later and that therefore there is a problem with your pass rate.
You Need A SMOG Check Technician Attorney
This is why, if you are on the wrong end of a citation from the BAR you need a SMOG check technician attorney: in this case, William Ferreira, because dealing with BAR cases is what he does. In fact, it is all he do. Even he doesn't know exactly how FPR is calculated…
The problem with the BAR is that they will close you down if they can, regardless of what they can actually prove, so if you have any sort of issue, you need my services as a SMOG check technician attorney. Once you instruct an attorney to work on your behalf, you can go back to running your SMOG station and leave that attorney to look after the BAR.
Whatever you do – do not try to argue the case with the BAR on your own, because they will run rings around you. You really do need a professional SMOG check technician attorney.