Los Angeles, California – May 28, 2020. Automotive Defense Specialists, a legal team of highly-trained defense attorneys representing SMOG shops, station owners, and technicians in the auto repair industry is proud to announce an update to their page on so-called STAR invalidations.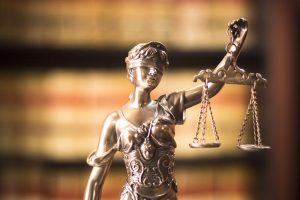 The STAR program is an advanced technology program in the California SMOG check industry and has been quite controversial. The updated page is a Q&A (Question and Answer) format post to help station owners or technicians who may be facing an invalidation.
"Many station owners and technicians are anything but experts when it comes to regulations and the law, and yet they can be faced with a so-called 'STAR Invalidation,'" explained attorney William Ferreira of Automotive Defense Specialists. "Our newly updated page is a one-stop-shop for them to learn the basics and then decide if they would like to reach out to an attorney who can help defend their rights against the California Bureau of Automotive Repair."
Station owners and SMOG technicians can review the page at https://automotivedefense.com/about/services/bureau-of-automotive-repair-star-invalidation-cases/. The page has a wonderful question-and-answer format, so that common questions can easily be answered. It is, of course, not a substitute for legal advice. Interested persons are urged to click on the 'Consultation' button and reach out for a no-obligation consultation with an attorney. Only a trained attorney can evaluate the facts, regulatory, and legal issues to decide what type of actions are warranted. Persons who would like to know more about the firm's lead attorney, William Ferreira, can visit https://automotivedefense.com/about/williamferreira/. There, they can learn about his commitment as a defense attorney for SMOG shops, technicians, and others in the STAR program.
STANDING UP FOR ONE'S RIGHTS
Here is the background on this release. While everyone agrees that SMOG is a serious problem in California and supports regulatory efforts to mitigate it, there is substantial tension between California's regulatory agency, the Bureau of Automotive Repair, and station owners and technicians. This is even more true with respect to the so-called STAR program (https://www.bar.ca.gov/Industry/STAR_Program/), which is a technologically advanced program that impacts both consumers and station owners. The program and its requirements are complex, and thus there are many opportunities for misunderstandings and tensions between the regulators and the regulated. For these reasons, Automotive Defense Specialists is proud to announce a basic Q&A document on the Internet to help station owners and technicians to learn the basics.
ABOUT AUTOMOTIVE DEFENSE SPECIALISTS
Automotive Repair Specialists is a top law firm of Bureau of Automotive Repair defense attorneys. The firm represents auto repair facilities, SMOG check stations, and technicians in every facet of their legal needs, including accusations from the Bureau of Auto Repair, STAR license invalidations, and STAR invalidation appeals. Contacting a top auto defense lawyer and consulting with attorneys after initial contact can provide the best strategy for fighting back.