As an auto technician or station owner in California, one of the worst things that can happen to you – if not the worst – is to be on the wrong end of a decision by the Bureau of Automotive Repair. However, that doesn't mean that you don't have rights. You do, and you can make a Bureau of Automotive Repair appeal against that decision.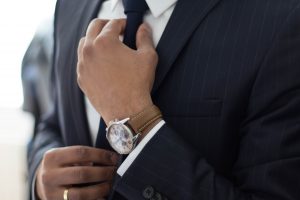 However, you need to go about this the right way, because if you lose a Bureau of Automotive Repair appeal you are then in very real trouble. This is why you need to seek the services of an attorney, and not just any attorney, but one who knows how to tackle the Bureau of Automotive Repair on behalf the automotive trade.
Let's be honest: if you are having to make an appeal against a Bureau of Automotive Repair decision, it's probably because you tried to defend an action on your own and "save money", rather than employ an attorney in the first place. Either that, or you did use an attorney, but unfortunately one who doesn't fully understand all the implications of a BAR decision and all of the technicalities of auto repair. Not really surprising when you think of it because auto repair and the law of the land are two completely separate specialties. If only you could find someone with expertise in both!
You Can!
As it happens, you can do just that. William Ferreira at Automotive Defense Specialists is both a trained auto repair technician and a fully qualified attorney. He was brought up as an auto technician and he has done the lot: complete engine rebuilds, R & R work, diagnosing computerized vehicles, welding roll cages – everything.
He then trained as a lawyer and earned a Bachelor of Arts degree in Legal Studies at the University of California, Berkeley, following which he attended the University of California, Los Angeles School of Law, studying business law and litigation along with administrative law.
Since setting up in practice, Mr. Ferreira has concentrated entirely on representing automotive repair facilities, SMOG stations, and technicians in Bureau of Automotive Repair license defense cases and criminal cases. In the last ten years he has personally taken over 500 cases to verdict in front of a judge at the Office of Administrative Hearings and has litigated, settled, or caused to be dismissed over 2,000 other cases.
If you need to make a Bureau of Automotive Repair appeal, you could hardly have anyone better on your side. When your livelihood is at stake, you want the best that you can get.