Car repair shop owners and technicians, down deep, tend to be "nice" people. Just like most folks on Riverside, Fremont, Union City, or even Sacramento ("bureaucrats" excepted). They just want to work on cars. Make a good living. And be at peace with the world.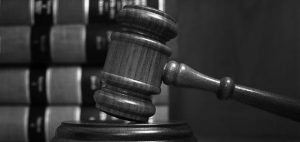 For example, do not argue with customers because you have had to fail their car in a SMOG test. Let's face it: it's not your fault if their vehicle is unroadworthy! You are just providing a service that the State of California requires. It isn't a matter of choice. Their vehicle is either up to scratch, or it isn't.
Worse still if you have to argue with the Bureau of Automotive Repair. A Citation or Accusation can come out of the blue. You had no idea that you had done anything wrong. Indeed, you have probably not done anything wrong. You certainly didn't try to cheat or fail to take the correct actions such as improper SMOG check actions – brake and lamp inspections, clean plugging, clean piping, and so on.
Yet The BAR Believes That You Did
And yet, the Bureau of Automotive Repair believes that you did. And when it believes that, then you can be in serious trouble in very short order. You can be confronted with an Interim Suspension Order Hearing in front of the Office of Administrative Hearings where the Bureau of Automotive Repair asks the Judge to immediately suspend your license just 5 days after the hearing. And if the Judge does so, you are out of business.
Not only that, but you are only given very short notice to defend yourself against the whole case. And fighting the Bureau of Automotive Repair is most definitely not something that you would be wise to try on your own. Finding a defense attorney who represents auto repair shops, SMOG technicians, and others in the auto repair industry should be paramount.
In fact, there is only one way that fighting the Bureau of Automotive Repair is likely to result in a successful outcome for you, and that is when you employ an expert attorney such as William Ferreira at Automotive Defense Specialists.
Fighting the Bureau of Automotive Repair is what he does. Taking it a step further, it is ALL that he does. Yes, the Bureau of Automotive Repair raises so many allegations against innocent auto repair shop owners and technicians that it has become a full-time job defending them, and fortunately, most of the time winning.
Fair enough, Mr Ferreira does charge a fee for the use of his expertise, but then it is your choice. What would you rather do? Try to fight the Bureau of Automotive Repair on your own? You wouldn't stand a chance. Or have someone in your corner who knows how to fight them and win?
What would you choose? Fight Mike Tyson yourself, or have Muhammad Ali fight him for you?
No contest.