Running an auto repair shop in California isn't easy, whether you are in a big city like Los Angeles or a small one such as Lafayette, it's not all honey and roses. Customers in California can be tough, especially when you have just failed their vehicle.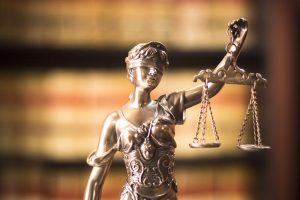 They can get really unpleasant.
But customers are not the worst of your troubles as an auto repair shop owner or technician. You also have the "infamous" California Bureau of Automotive Repair to deal with, as well as customers! And when they come gunning for you, you'd better watch out!
The sad truth is that, however well you run your business – whether you are the owner or a technician – if the Bureau of Automotive Repair's attorney regulators think that you have done something wrong, they will be out to get you. And if that happens, whatever you do, don't try to fight them on your own. Some auto repair shop owners and technicians do just that – and they find themselves out of business in very short order.
This is because, once you are on the wrong side of the Bureau of Automotive Repair, all common sense and reason seems to fly out of the window. But worse still, you are knee deep in issues which can become extremely complicated. You might think that you did nothing wrong. You might KNOW that you did nothing wrong. Does the Bureau of Automotive Repair care about you? Answers on a postcard!
You Need An Expert Car Repair Shop Attorney
This is why, if you have any contact form the Bureau of Automotive Repair you need a car repair shop attorney. And not just any old car repair shop attorney but one who is a specialist in the automotive field.
There are attorneys who handle all sorts of different matters on behalf of their clients, and then there are a few – very few – such as William Ferreira, who does nothing else other than fight the BAR on behalf of auto repair shop owners and technicians. And wins. With offices in both Northern California and Southern California and with the "miracle" of the Internet, we can meet with you online or via the phone. The important thing: we represent auto repair shops, SMOG technicians, and others in the repair industry against actions by the Bureau of Automotive Repair.
Why is he such a great car repair shop attorney? Well, for one thing he is an auto repair shop technician himself! That's right. Before he decided to change career and train to become a lawyer he worked for many years as an auto repair technician, and he has done it all. And he has kept up with all the new technologies as they have developed.
This means that William Ferreira is not just an expert lawyer, but also completely understands all the technical side of automobiles, how they work, computerization, and so on. In fact, there is nothing – absolutely nothing – that he doesn't know and can't explain to a judge in words that even a judge can understand.
William Ferreira is the defense attorney you want on your side in any dispute with the Bureau of Automotive Repair.