Los Angeles, California – June 28, 2021. Automotive Defense Specialists, a team of defense attorneys working for SMOG and auto repair technicians and stations is proud to announce a page update focused on criminal defense issues.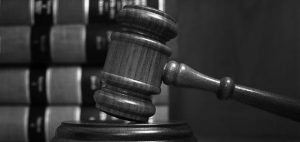 As the new content explains, a criminal allegation in the auto repair and SMOG industry could quickly end a career and lead to lifelong consequences. Auto repair shops and technicians may need the support of a criminal defense lawyer to defend a case in court properly.
"Criminal allegations are nothing to mess around with. If a SMOG tech or auto repair shop owner goes into court alone, that could be more than the end of their business," explained defense attorney William Ferreira of Automotive Defense Specialists. "The updated page clearly explains the issues that can occur from a criminal defense allegation, but it is no substitute for legal advice. Impacted persons are urged to reach out to an attorney for a thorough review of the facts and law of their case."
Auto repair businesses and smog check technicians can review the new page update at https://automotivedefense.com/about/services/bureau-of-automotive-repair-criminal-defense/. Criminal charges from a Bureau of Automotive Repair investigation can result in severe consequences. If a SMOG technician is summoned to court, it may be essential to contact an attorney. Criminal SMOG charges can occur in auto repair fraud, consumer fraud, or illegal repairs or the lack thereof. Interested persons can review the page for attorney William Ferreira. Mr. Ferreira and his legal team are ready to provide private, confidential consultations if an auto repair shop or technician is facing an allegation, however serious.
A TOP BUREAU OF AUTOMOTIVE REPAIR CRIMINAL DEFENSE TEAM CAN MANAGE THE MISSTEPS OF A SERIOUS SMOG ALLEGATION
Here is the background for this release. Criminal allegations by the Bureau of Automotive Repair could be the least frequent yet, the most serious cases. Auto repair shops and SMOG technicians faced with a felony charge could receive life-long consequences damaging a business. It's not unusual to find misunderstandings leading to an investigation. A SMOG check professional faced with criminal charges by the Bureau of Automotive Repair may need an experienced defense attorney to question the evidence. Criminal charges issued by the Bureau of Auto Repair could be the result of an error in judgment. A professional auto repair defense lawyer can help challenge the evidence in a criminal SMOG case to dismiss the charges. For these reasons, Auto Defense Specialists announces an update to the criminal defense page.
ABOUT AUTOMOTIVE DEFENSE SPECIALISTS
Automotive Defense Specialists (https://automotivedefense.com/) is a top law firm representing auto repair facilities, SMOG check stations, and technicians in every facet of their legal needs, including the Bureau of Automotive Repair letters, citations, and invalidations. The legal team can help auto shops respond to a Bureau of Auto Repair defense letter. The company offers phone consultations to auto shops, mechanics, technicians, and others facing disciplinary actions from the California Bureau of
Automotive Repair.
Tel. (415) 392-2886