At Automotive Defense Specialists, a lot of our clients are big sports fans. They will be aware of the phrase that the best form of defense is an attack, and this works just as well when you are an auto repair shop owner or technician.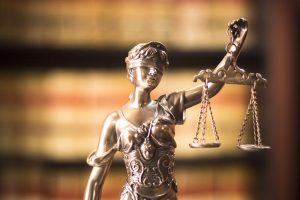 If you receive a citation from the Bureau of Automotive Repair, it can put you out of business. So, you need a lawyer who will come out with all guns blazing!
This is exactly what we do at Automotive Defense Specialists. In fact, it is all we do. We are fully qualified attorneys and so we can take on any form of legal work that a client may require, but we prefer to stick with the automotive trade because we know it inside out. The reason for this is that our lawyer, William Ferreira, is not only a top defense lawyer against the Bureau of Automotive Repair, but before changing track many years ago, he was first an auto technician himself! He spent several years in the automotive trade and has done just about everything from diagnosing modern computerized vehicles to R and R work, from welding roll cages to complete engine rebuilds, so he is probably more qualified than any other lawyer to help those faced with an onslaught from the Bureau of Automotive Repair.
You Need a Highly Qualified Lawyer on Your Side from the Word Go
And if you receive any sort of communication from the Bureau of Automotive Repair, you need a highly qualified Bureau of Automotive Repair defense lawyer on your side straight away.
One of the worst things that you can do – and sadly, some people do actually do it – is to try and tackle them on your own. Sure, you may know that you are right, and they are wrong, and you may believe that they will see your point of view. This is a very big mistake, because if the BAR believes that you are wrong, they won't listen to you, because as far as they are concerned, their job is to rescind your license. This is why you need a Bureau of Automotive Repair defense lawyer on your side who can take them on for you. They may scare a lot of auto repair shop owners and technicians, but they don't scare us.
As a Bureau of Automotive Repair defense lawyer, our William Ferreira has personally taken over 500 cases to verdict in front of a Judge at the Office of Administrative Hearings in the course of the last ten years, and has also litigated, settled, or caused to be dismissed a further 2,000 cases. He can do the same for you.