Few Californians love to get their car smogged. It's time-consuming, it's expensive, and the waiting rooms at California smog shops can leave a "lot" to be desired.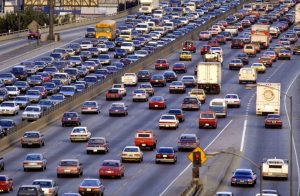 But then being a SMOG technician can have its' issues too. First off is when you fail a customer's car. At the very least the customer is not going to be smiling and happy. At the worst, they can start screaming and shouting and telling you that you are wrong.
But in the SMOG business, it's not just the customers that you have to worry about. Unlike many other businesses, you also have to be licensed, in this case by the California Bureau of Automotive Repair. So far, so good. But if the BAR decides for whatever reason that you have done something wrong, then you have them to deal with as well. And that is absolutely no fun at all. They can put you out of business. You could have been an auto technician for 25 years, and they can still put you out of business.
Part of the problem is that you may have done absolutely nothing wrong, but they believe that you have. No matter that you tell them that you did this or did that, or didn't do this or that, that all the equipment was working spot on, and so on, it still doesn't alter the fact that they think you are in the wrong.
If You Try to Argue on Your Own, You'll (Likely) Lose
This is why you may need a SMOG technician defense lawyer if you hear anything from the Bureau of Automotive Repair. We have said this before, but if you try to argue with them on your own, you are going to lose. This is because they believe you are wrong, and they will take you to court in order to prove it if necessary.
What it means is that you need a qualified SMOG technician defense lawyer who not only knows all the ins and outs of every last word of the law, but also understands all the technical stuff about auto repair and SMOG testing. And the fact is that there are not very many of those guys about!
However, there is one man in California who is fully qualified both as a lawyer and an auto technician. Our William Ferreira started out in life as an auto technician, and he has done it all. He then changed career and studied to become a lawyer, so he fully understands both aspects of the issues surrounding SMOG testing.
It follows that if you hear anything from the Bureau of Automotive Repair and need a SMOG technician defense lawyer who can handle it for you, then William Ferreira is your man.