Here's a not-so-fun fact. The California Bureau of Automotive Repair regularly sends out "undercover" SMOG cars. Although the goal is to catch shady smog testing and auto repair shops, the process can end up trapping honest, hard-working SMOG technicians too.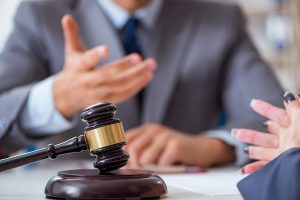 You might ask yourself, "Me? Not possible! I follow the rules and keep up to date on my certifications and training."
Sure, it may sound unrealistic to a technician or shop owner who takes personal pride in their STAR certification, but we see it happen all the time. An expert SMOG technician evaluates an undercover car and lets it pass inspection. Generally, we notice it's not the technicians' evaluation process at fault. There are little tricks under the hood of the undercover car to help a technician "set up to fail."
The Bureau of Automotive Repair Investigation process is typically triggered for several reasons. One of the vaguest is an "anonymous tip." Who sent in the complaint? A competitive SMOG business? An upset customer? You don't know; that's why it's anonymous. Either way, the BAR has deployed undercover SMOG cars to your business. A few weeks later, you receive an accusation letter.
Let's be fair; it's the job of the BAR to check up on SMOG technicians and SMOG shops to verify they are working according to the laws and regulations of California. Their purpose is to reduce air pollution for all Californians. That's an admirable goal. Unfortunately, undercover SMOG cars have questionable issues under the hood that seem more like traps than investigative work. Even experienced technicians will pass by a sneaky little tactic putting them in the position of clearing an undercover car.
CONFUSED AND ACCUSED: YOU JUST GOT NOTICE OF A FRAUDULENT SMOG INSPECTION!
If you allowed an undercover SMOG car to pass inspection, you might consider try and plead it was an honest mistake. The Bureau of Automotive Repair doesn't see it that way. You are guilty. Depending on the allegation, you could either get a slap on the wrist or lose your SMOG license. Even if the BAR say they have minimal concerns, we encourage you to fight it. Every accusation can pile up and cause future damage to your smog testing and repair business. Our auto defense lawyers have seen it all. No matter how small, we know every accusation can become a penalty or, worse, a SMOG certification loss.
Whether you're a smog technician in Los Angeles or a SMOG repair shop owner in the Bay Area, we are ready to fight for you. Give us a call, and let's get you fully cleared of any wrongdoing. To receive an evaluation of you case and a consult go to the contact page: https://automotivedefense.com/contact/