October 31, 2023 – Santa Clara, California. Automotive Defense Specialists, a team of best-in-class lawyers serving California's auto repair shops and technicians is proud to announce a new post on the topic of what to do during a dispute with California's powerful Bureau of Automotive Repair. A technician and shop owner should take every communication from the California Agency seriously and seek out an attorney for a free consultation.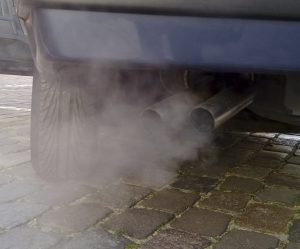 "A letter of any type from the Bureau of Auto Repair can be a headache for a smog technician or auto repair shop, from Santa Monica to Sacramento, from Yukon to Needles. The recipient shouldn't attempt to face the powerful state attorneys alone," said lead attorney William Ferreira from Automotive Defense Specialists. "The smartest decision is to contact a legal team specializing in STAR program suspensions, actions regarding SMOG and other issues concerning auto repairs in California."
The SMOG testing and car repair community can review the new post about a Bureau of Automotive Repair dispute at https://automotivedefense.com/2023/10/02/disputing-the-bureau-of-automotive-repair-know-what-youre-up-against/. The Bureau of Automotive Repair (https://bar.ca.gov/) is a state regulatory agency designed to help control air pollution from vehicles in California. Many "mom and pop" auto repair shops throughout the state can receive a Bureau of Automotive Repair action, however, anytime throughout the year. Attorney William Ferreira is the founder of Automotive Defense Specialists with a record of managing over one thousand cases in court. The community can review Mr. Ferreira's legal background and skills on his lawyer page.
THE BEST ATTORNEY CAN CLEAR UP A BUREAU OF AUTOMOTIVE REPAIR DISPUTE, BIG OR SMALL
Here is the background on this release. Sometimes, a letter from the Bureau of Automotive Repair may seem like a minor problem to a smog technician. The issues may appear small, such as a mistake in paperwork. To make the issue disappear quickly, a tech might accept the charges and pay a minimal fee to avoid going to court. Yet this type of reaction could be a mistake. Each Bureau of Automotive Repair dispute letter can mean trouble for a smog shop and technician. Over time, citations and letters may negatively impact a smog testing score. Instead of passivity, the best action may be to speak to an auto defense attorney and fight back.
ABOUT AUTOMOTIVE DEFENSE SPECIALISTS
Automotive Defense Specialists (https://automotivedefense.com/) is a top law firm representing auto repair facilities, SMOG check stations, and technicians in every facet of their legal needs, including the Bureau of Automotive Repair letters, citations, suspensions, and invalidations. The legal team can help auto shops respond to a Bureau of Auto Repair defense letter. The company offers phone consultations to auto shops, mechanics, technicians, and others facing disciplinary actions from the California Bureau of Automotive Repair.
Tel. (415) 392-2886