California entrepreneurs face many challenges when launching a new small business. Permits, regulations, taxes, staff, marketing, inventory, and property leases exist. When the doors first open, it can take time to pay off debt and grow into a profitable shop. Everything can intensify the problems facing small smog testing and repair shops in California.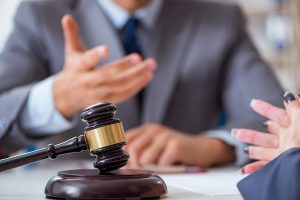 The pressure is on to succeed while handling clean air regulations on top of the other normal responsibilities. The shop owner will be watching every penny to ensure things keep moving in the right direction. Cutting costs is smart, but beware of ignoring the powerful Bureau of Automotive Repair.
When starting a business in California, SMOG shop and auto repair owners understand that reputation is everything. They may struggle with marketing efforts, but most local shop owners know the best business comes from word of mouth. And staff providing the top-tier customer service is essential. That means hiring the best smog technicians and mechanics. It may take an initial investment, but that pays off with each positive review and new customer.
It will be helpful to find reasonable areas to cut corners to make up for better investments. Quality may be necessary, but do you need designer chairs in the waiting room? Instead of paying for billboards and TV ads, coming up with a cheaper social media marketing plan is a suitable alternative. These are smart decisions that won't negatively impact the overall business.
One Place Not To Cut Costs: the Bureau of Automotive Repair Relationship
One area where cutting corners can be detrimental is when a shop owner decides to manage a Bureau of Auto Repair (https://www.bar.ca.gov/) administrative action such as a "suspension" or "accusation" without legal representation. Indeed, knowing how to dispute a letter from the Bureau of Automotive Repair or even appeal a decision might be an important task; hiring a defense lawyer might be even smart.
Let's say an auto repair shop receives a typical BAR accusation letter for so-called "clean plugging" (https://automotivedefense.com/2011/04/26/catching-a-clean-plugging-smog-check-technician/), but the technician and owner know this is inaccurate. A confident business owner may believe all they have to do is provide evidence, and all charges will be dropped. It seems common sense, but that's different from how it works. If the BAR has mailed an accusation letter to your SMOG repair shop, they are convinced the charges are warranted. This isn't a situation where a shop owner should cut back and handle it alone. Ignore these communications at your peril!
The best lawyer for SMOG shops doesn't waste time
While growing and maintaining an auto repair shop, one of the most valuable things an owner has is time. Managing financials, overseeing mechanics, and answering customer questions and concerns require many hours. It's troublesome when that time is wrestled away from the business to deal with a SMOG accusation from the BAR. Resolving the problem can take plenty of time. And in business, hours equate to income.
This isn't a moment to DIY a Bureau of Automotive Repair accusation problem to cut costs. BAR attorneys have made up their minds you're guilty, and they are good at proving it! Fines and penalties can range from a few hundred to thousands. And if a shop owner loses their smog license in the process, the business has just lost an unimaginable amount in possible revenue. This is no time to look at cutting corners. Instead, speak to us. As a best-in-class lawyer for SMOG shops, we will ensure you spend time on your business while we manage the charges.
If a Smog testing shop misses a BAR response deadline, our legal team has their back!
Even a very well-scheduled and thorough shop owner can overlook something as simple as a response deadline for a smog citation. Running a business is non-stop. A manager may have to put other things aside in order to handle an emergency with a customer or an extra-busy weekend.
While overseeing staff and handling the chaos, the response date on that Bureau of Auto Repair letter has passed. It's okay though, our team of Bureau of Automotive Repair defense lawyers can still be called on to help. If you are already late in a response to the BAR, we will get that extension submitted. We understand the complexities surrounding Bureau of Auto Repair accusations, including STAR Invalidations, criminal SMOG cases, interim suspension orders, and citations. We represent licensed automotive repair, smog check stations, and technicians.
Our smog shop defense attorneys can save shop owners time, but we don't cut corners. We'll look at the evidence and make a solid argument for a small, hard-working smog testing and car repair business.