Automotive Defense Specialists, led by William Ferreira, a top Bureau of Automotive Repair defense attorney at, has issued an alert on their blog concerning confusion concerning BAR 97 vs. BAR-OIS actions taken by the Bureau of Automotive Repair in California. SMOG Check stations and participants in the STAR Program may be receiving citations concerning the misapplication of these tests to automobiles.
"SMOG stations receive notification of possible violations of these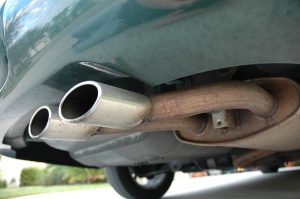 tests but are often confounded as to why," explained William Ferreira of the Specialized Law Firm of Automotive Defense Specialists. "At a technical level, one test is more-or-less a superset of the other, but at a regulatory level they are different, and can still provoke a citation."
BAR-97 EIS vs. BAR-OIS Tests
According to the official documentation, "The BAR-97 EIS is required for inspecting model-year 1999 and older gasoline vehicles, any model-year vehicle not equipped with OBD II, and any model-year gasoline vehicle over 14,000 GVWR… (Compared with) The BAR-OIS (which) is the Smog Check equipment required when inspecting most model-year 2000 and newer gasoline and hybrid vehicles and most 1998 and newer diesel vehicles. The system consists of a certified Data Acquisition Device (DAD) and off-the-shelf equipment, including a computer, bar code scanner, and printer." (Source: https://www.bar.ca.gov/Industry/BAR-OIS_QA1.html).
The alert on the blog explains some of the complexities between these two tests, and explains why the "do it yourself" approach to an informal Bureau of Automotive Repair action may not be the wisest choice. The blog post can be read at https://automotivedefense.com/2015/07/17/bar-97-citations-simple-ideas-about-a-complex-problem-with-the-bureau-of-automotive-repair/.
In addition, affected parties can call 800-561-9860 for a consultation with William Ferreira or learn more about him.
Informal vs. Formal Proceedings
In most cases of a possible violation, the SMOG Check station or STAR Program participant can participate in an informal hearing first. If they lose, then the next step is to appeal to a formal hearing. In both cases, it can be advantageous to have professional help. Attorneys specializing in Bureau of Automotive Repair actions know the regulatory environment as well as the legal requirements of disputing a BAR action.
About Automotive Repair Specialists
Automotive Repair Specialists is a top law firm, with attorneys representing auto repair facilities, smog check stations, and technicians in every facet of their legal needs including accusations from the Bureau of Auto Repair. The company's Bureau of Automotive Repair attorneys offer phone consultations to auto shops, mechanics, technicians and others who are facing disciplinary actions from the California Bureau of Automotive Repair.
Web. https://automotivedefense.com/
Tel. (415) 392-2886