Sacramento, CA – December 14, 2015. Automotive Defense Specialists, a California law firm of attorneys with expertise in Bureau of Automotive Repair criminal cases, is proud to announce the launch of a five-part Q&A series on its blog concerning issues surrounding the Bureau of Automotive Repair actions against SMOG check and STAR program participating stations in California.
"From San Francisco to Sacramento, Los Angeles to San Diego and everywhere in between in California, there is growing concern and confusion over possible criminal actions filed the California's Bureau of Automotive Repair," explained William Ferreira of the Specialized Law Firm of Automotive Defense Specialists. "Our blog has become an important community resource for SMOG check stations and STAR Program participants, and so we are launching an information Q&A series on the topic."
To read the first blog post in the series, please visit our blog post page on automotive page repair.   The first post discusses how potential criminal actions against a SMOG check or STAR program station often begin. It also discusses how bail is typically set, and whether a station owner may be personally held responsible. Interested parties are urged to not only read the post but also consult an attorney specializing in Bureau of Automotive Repair defense issues.
Other Issues in the Series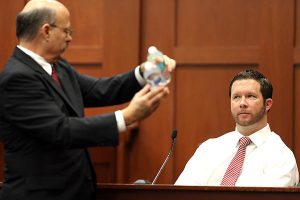 With the Bureau of Automotive Repair stepping up enforcement of California's complex regulations regarding SMOG check stations, including those participating in the so-called STAR program, there is increasing interest in both administrative and criminal potential actions. Other posts in the series describe the types of offenses that might lead to criminal actions, the use of undercover cars by the Bureau, and terms used in these cases such as 'forged instrument.' Interested parties are urged to bookmark or subscribe to the blog. Those facing an immediate action are urged to consult advice from an attorney specializing in Bureau of Automotive Repair cases.
About Automotive Repair Specialists
Automotive Repair Specialists is a top law firm representing auto repair facilities, SMOG check stations, and technicians in every facet of their legal needs including accusations from the Bureau of Auto Repair. The company offers free phone consultations to auto shops, mechanics, technicians and others who are facing disciplinary actions from the California Bureau of Automotive Repair.
Web. https://automotivedefense.com/
Tel. (415) 392-2886