Santa Monica, California – December 18, 2016. Automotive Defense Specialists, top defense lawyers for Bureau of Automotive Repair accusations, citations, and other issues concerning SMOG and STAR program problems for California automobile repair stations and technicians, is proud to release a timely blog post on so-called 'accusations.'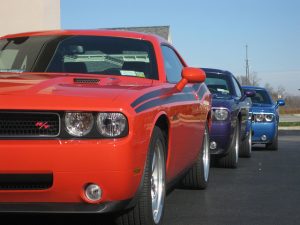 Auto repair shops and SMOG stations may be surprised by a BAR accusation received in the mail. Unfortunately, the legal language and regulatory issues may be confusing; for this reason, the new post is a first step towards better understanding.
"When a shop owner gets a Bureau of Automotive Repair accusation in the mail, they may be confused," explained attorney William Ferreira of Automotive Defense Specialists. "They had no idea they were in violation. Many times, they are right, but trying to explain that perspective without help can create trouble. Our new post talks about how to resolve opposing viewpoints with the right support."
The post is timely as we enter 2017 and enhanced enforcement efforts in California. To review the informative blog post, go to https://automotivedefense.com/2016/11/25/being-accused-by-the-bureau-of-automotive-repair-can-be-eye-opening/. While information about Bureau of Automotive Repair accusations and citations can be reviewed, it is strongly advised that any impacted party reach out to an attorney for a consultation. Details about educational information concerning legal defense for SMOG check and STAR program citations by the Bureau of Automotive Repair in California can also be found.
Finding the Right Vantage Point for a Bureau of Automotive Repair Accusation
Many of the most beautiful vistas in the United States can be found in California. At moments, the same vista can be viewed by several different perspectives. A mirage in a desert may appear to be real from one direction, but clearly not real from another. The same scenario can happen regarding business compliance standards. If a California auto repair shop has received a Bureau of Automotive Repair accusation in the mail, the owner may not see where the violation occurred. BAR lawyers could have a different perspective and be ready to close an auto shop down. If such a problem occurs, it may be helpful to find an auto defense attorney with a better vantage point.
Auto shop technicians may believe that they are following current STAR requirements or SMOG check requirements, but BAR lawyers could see it differently. Choosing to handle a Bureau of Automotive Repair accusation without professional support could hurt a business. Contacting an attorney with a legal vantage point may be helpful. SMOG shop and auto shop owners have been reminded, a skilled auto defense lawyer can help offer a broader perspective to a BAR accusation.
About Automotive Repair Specialists
Automotive Repair Specialists is a top law firm representing auto repair facilities, SMOG check stations, and technicians in every facet of their legal needs including Bureau of Auto Repair accusations. The company offers free phone consultations to auto shops, mechanics, technicians and others who are facing disciplinary actions from the California Bureau of Automotive Repair. ARS attorneys are highly skilled in how to check STAR program scores.
Web. https://automotivedefense.com/
Tel. (415) 392-2886