As the color weather also brings thoughts of holiday celebrations, our minds wander to what will be at the table. Consider a fall-off-the-bone roasted turkey with savory gravy. How about sweet, tart cranberry sauce smothered on warm buttered bread rolls?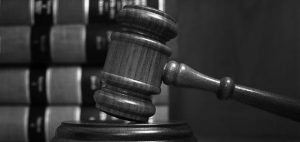 Before we push ourselves away from our plates, don't forget the homemade apple cobbler to top it all off! Other than an expanding waistline, what's there not to like?
After managing cases all year as defense lawyers fighting against the Bureau of Automotive Repair in court, it's nice to enjoy a break with family. We can talk about what everyone's up to before slipping into a satisfied food coma. Still, we are passionate about what we do and our thoughts are not too far from SMOG tech defense. Unfortunately, a STAR citation can still show up over during this time and ruin the holiday spirit. Before we drive to share a festive dinner, we'd like to share some quick advice.
IT'S TIME TO TALK TURKEY WITH A DEFENSE LAWYER WHO CAN WIN AGAINST THE BUREAU OF AUTOMOTIVE REPAIR
Here's an important quote SMOG shop owners and technicians should consider; "If you're not at the table, you're on the menu." In the case of a violation letter from the BAR, you need to make sure you don't walk into court alone. If that happens, the prosecuting attorneys will eat you alive (legally speaking, of course)! If you don't have an expert team of defense lawyers to fight against the Bureau of Automotive Repair, there won't be a place for you at the table in court.
We know some letters from the Bureau of Automotive Repair seem easy to resolve. Maybe a STAR rating dropped a bit? Perhaps a violation letter is just a misunderstanding simple enough to clear up alone? Whatever reason a SMOG tech has for not contacting an attorney, it is not the right move. BAR lawyers are skilled at roasting any reasonable argument. You might be going to court for an appeal, but remember, the other side has already made up their minds. You are guilty, and the result is your SMOG testing business on the chopping block!
Instead of going at it alone, you are welcome to sit at our table to discuss your case. Don't become the main course in court. We have a defense lawyer ready to defend your shop against the Bureau of Automotive Repair.