Most Californians today would accept that keeping down pollution is something we should all try to do. We have to do everything that we can to help our planet survive, and one of the most polluting factors is the internal combustion engine.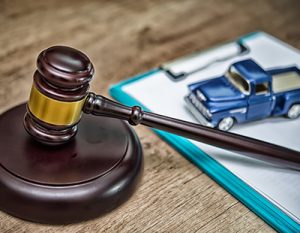 However, we all need to use these, as electric power for vehicles is still some way off becoming the norm, and even if we don't own a car, we need to have groceries delivered to Walmart, otherwise we wouldn't eat.
Hence, the state of California has laws regarding testing of vehicles for emissions. They are in all our interests, but when it comes to enforcement it seems that things have gone too far the other way. If you own a SMOG shop it is likely that about 2/3rds of your income is from testing vehicles for pollution. So far, so good.
Undercover Cars and California's Bureau of Automotive Repair
Unfortunately, we now have the Bureau of automotive Repair, and one of its' functions seems to be to try to catch out SMOG shops that are certifying vehicles as compliant when they are not. It is fairly common knowledge that there are Bureau of Automotive Repair undercover cars that the Bureau sends out KNOWING they are uncompliant and trying to catch out a SMOG shop which passes them.
Whether sending out Bureau of Automotive Repair undercover cars is legal, ethical, or downright immoral is another matter. The fact is that it IS happening, and you will very likely know if you have had a visit from one of these vehicles because you will be on the receiving end of a citation. If that happens, you need the services of Automotive Defense Specialists, and you need us fast.
Our senior attorney, William Ferreira, began life in the automotive industry and grew up as a Technician working on complete engine rebuilds, to welding roll cages, performing restoration work on muscle cars, R&R work, and diagnosing modern computerized vehicles. There is not a lot about autos that he doesn't know. He is also a highly qualified lawyer specializing in defense for SMOG businesses that have been targeted with Bureau of Automotive Repair undercover cars.
Let's face it: it happens. If and when it does, you are going to need specialist help from someone who understands all the nuances of the law, and also understands everything there is to know about vehicles and their emissions, and in William Ferreira you have a man who does. He offers all clients a totally free consultation, so if you have been on the receiving end of an unwelcome letter or citation from the Bureau of Automotive Repair, just click on the Free Consultation link at the top right of the page.