Santa Monica, California – February 29, 2020. Automotive Defense Specialists, lawyers serving the California SMOG community is proud to announce a new informational blog archive. Busy SMOG technicians and SMOG repair shop owners can use the archive to find food-for-thought for potential strategies should they be facing an action by California's Bureau of Automotive Repair.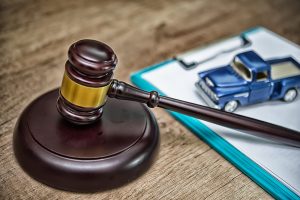 "A notice from the Bureau of Automotive Repair can feel like an unexpected punch in the stomach for a hard-working technician or SMOG check station owner. It can cause confusion and frustration because technicians normally don't see it coming," explained attorney William Ferreira of Automotive Defense Specialists. "Our new blog archive is a great tool to begin to brainstorm strategy. Technicians can learn about the issues and even consider reaching out to a defense attorney.
The SMOG testing community can review the new blog archive by Automotive Defense Specialists. Archive posts include tips for fighting the Bureau of Automotive Repair and appealing a STAR citation in court. The site could be considered a "one stop shop" for busy technicians and SMOG station owners searching for answers. A dispute with the regulatory agency can take valuable time away from a business. Specific concerns focused on STAR invalidations are on the page of the same name at https://automotivedefense.com/about/services/bureau-of-automotive-repair-star-invalidation-cases/. SMOG testing station owners and technicians are encouraged to seek legal assistance for any Bureau of Auto Repair accusations.
EXPERT LAWYERS HELP SMOG COMMUNITY DEAL WITH BAFFLING LETTERS FROM THE BUREAU OF AUTOMOTIVE REPAIR
Here is the background for the release. Notifications from the Bureau of Automotive Repair could put a SMOG technician in a quandary. The style of writing in the letter combined with an accusation could confuse a SMOG technician. The new archive can provide tips for fighting the Bureau of Automotive Repair and preserving a valued STAR certification.
A regulatory agency in California may intend to help the 'greater good,' yet innocent parties can get trapped along with rule breakers. The Bureau of Automotive Repair works to keep the SMOG testing community free of nefarious technicians illegally passing cars. Indeed, it may be essential to scrutinize smog testing shops to ensure compliance with clean air standards. At times, the process for catching a cheater can unintentionally accuse an above-board, professional technician.
For these reasons, Automotive Defense Specialists has announced a new blog archive.
ABOUT AUTOMOTIVE REPAIR SPECIALISTS
Automotive Defense Specialists is a top law firm representing auto repair facilities, SMOG check stations, and technicians in every facet of their legal needs, including Bureau of Automotive Repair letters, citations, and invalidations. The company offers phone consultations to auto shops, mechanics, technicians, and others who are facing disciplinary actions from the California Bureau of Automotive Repair.
Web. https://automotivedefense.com/
Tel. (415) 392-2886