Receiving a citation is never fun. Even if it is a speeding citation from California's Highway Patrol it can make you nervous. Sure, there's the fine. Then there's the ding to your license, and your insurance will go up. But at least you can keep driving.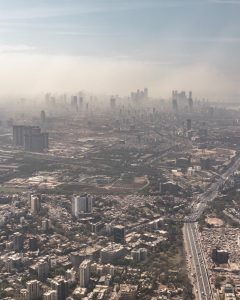 However, getting a Bureau of Automotive Repair license citation is a whole different ball game. It can put your SMOG station out of business. From the moment you receive one of those, YOU HAVE TO FIGHT!
You may or may not believe it, but some people who receive a Bureau of Automotive Repair license citation put it to one side because they are "too busy" and will attend to it later. That is nothing short of crazy. It is suddenly the most important piece of paper you have in your business, and it needs dealing with immediately.
Now there are obviously some people who realize that such a citation is serious and do attend to it immediately. However, they decide that they are going to fight it themselves. Sure, it will save you the cost of hiring an attorney, but if you lose your license where does that leave you? Up a certain creek without a paddle!
Other people realize that a Bureau of Automotive Repair license citation is a serious business, and furthermore they realize that they don't have the skills to fight it on their own, so they go the whole way and hire an attorney. However, the attorney that they hire is the same attorney who acted for them when they bought their new house a couple of years back. The problem with that is that, although he may be a great guy, and he may be great at conveyancing, when it comes to the Bureau of Automotive Repair he can be just as much out of his depth as anyone else.
You Need An Attorney Who Knows the Bureau of Automotive Repair
The fact is that, if you receive a Bureau of Automotive Repair citation you need an attorney who is a specialist and has a track record of dealing with the BAR and winning! And they are rather thin on the ground.
The good news is that, at Automotive Defense Specialists, we do specialize in BAR cases. In fact, we are kept so busy with them that we don't ever do anything else. And although we say so ourselves, we are rather good at taking on the BAR and winning. Our lead attorney, William Ferreira, has been beating the BAR for over nine years. He works not only as an attorney, but also trained in the automotive repair business before studying to become a lawyer.
This means that he has inside knowledge of automotive repair as well as his legal training, and you cannot get a better combination than that.