Running a SMOG shop or STAR station can be a hard-enough business on its' own, but it can be even tougher when you have to deal with the Bureau of Automotive Repair.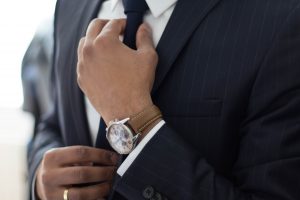 Is it a bird? Is it a plane? NO! It's Batman! Everybody knows that one.
But when you are in the auto repair business, it's more like "Is it a car?" "Is it an automobile?" "Is it a vehicle?" Words can mean many things. But, guess what? So can cars.
In most cases it's just John and Jane California coming in for their SMOG checks. However, a few are not. They may be Bureau of Automotive Repair undercover vehicles that are there to "test" you (if we're being nice), or "entrap" you (if we're not). And this is where things can get really tricky for your business. This seems especially common in Los Angeles, California.
Let's face it: if you run a bar, a sports shop, a book shop, a fashion store, an engineering workshop, a gym, an accountants, or one of any number of other businesses, there are not any government or state organizations that are in existence for the sole purpose of trying to prove that you are doing it all wrong. Yet in the automotive repair business, there are Bureau of Automotive Repair undercover vehicles that exist solely for that purpose. They WANT to prove that you are doing it all wrong, and their objective – if they can prove that – is simple: it is to put you out of business. In how many other industries does that happen?
We Have To Accept That This Is The Way It Is
Yet the other simple fact is that we have to accept that that is the way it is. Some California repair shop owners ask if this is not entrapment? Are they allowed to spend your taxes trying to trick your employees into doing something wrong? Well, in one way, it is entrapment if you can PROVE that they induced you to do something that you otherwise would not have done. However, most judges take the view that the Bureau of Automotive Repair undercover vehicles are simply there to "verify compliance" when a data review suggested that inspections were not being carried out correctly. More to the point, you have to be able to PROVE that it was entrapment. Good luck with that!
This is why, if you receive a citation from the BAR, you need to talk to William Ferreira as a matter of extreme urgency. He is a specialist in defending BAR cases, and he wins most of them. That is because it is the only thing that he does. He can take on your case too. Certainly, he charges fees, but far better that than losing your business!